Thanks to the support of the James & Diana Ramsay Foundation and our donors we are able to provide free and subsidised tickets to over 3,000 disadvantaged students a year.

Cost is the biggest barrier to children attending a theatre performance, meaning many children miss out on this formative experience.

Support from donors enables us to send students from the most disadvantaged schools across South Australia to the theatre.

Just $10 will enable a disadvantaged child to experience the magic of theatre, often for the first time. $300 sends a class of students to the theatre.

"We loved the whole show. It was very imaginative and really gave us quite a lot to take back to our preschool to discuss with the children." – Teacher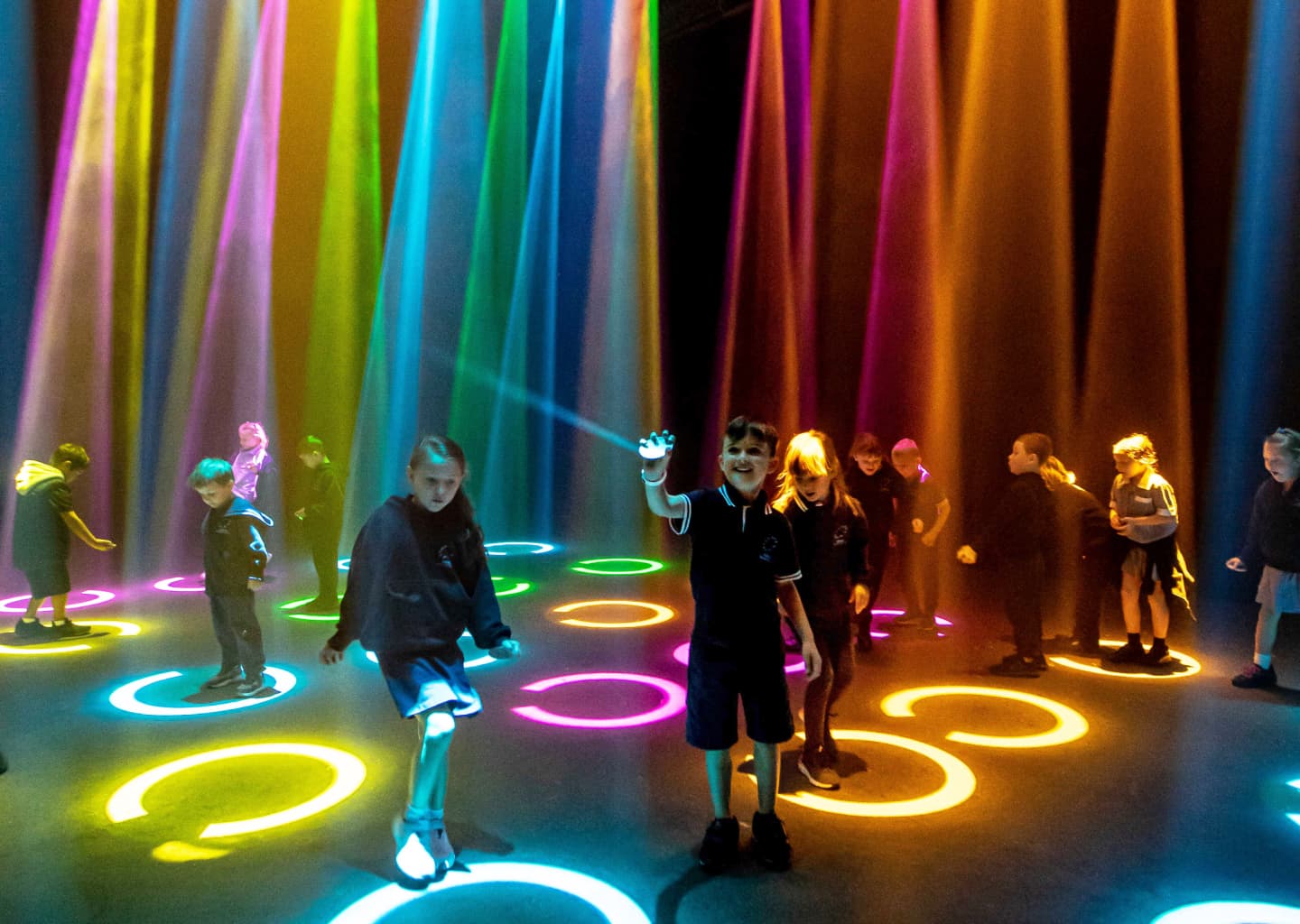 "Thank you for bringing this performance to our small school."
Teacher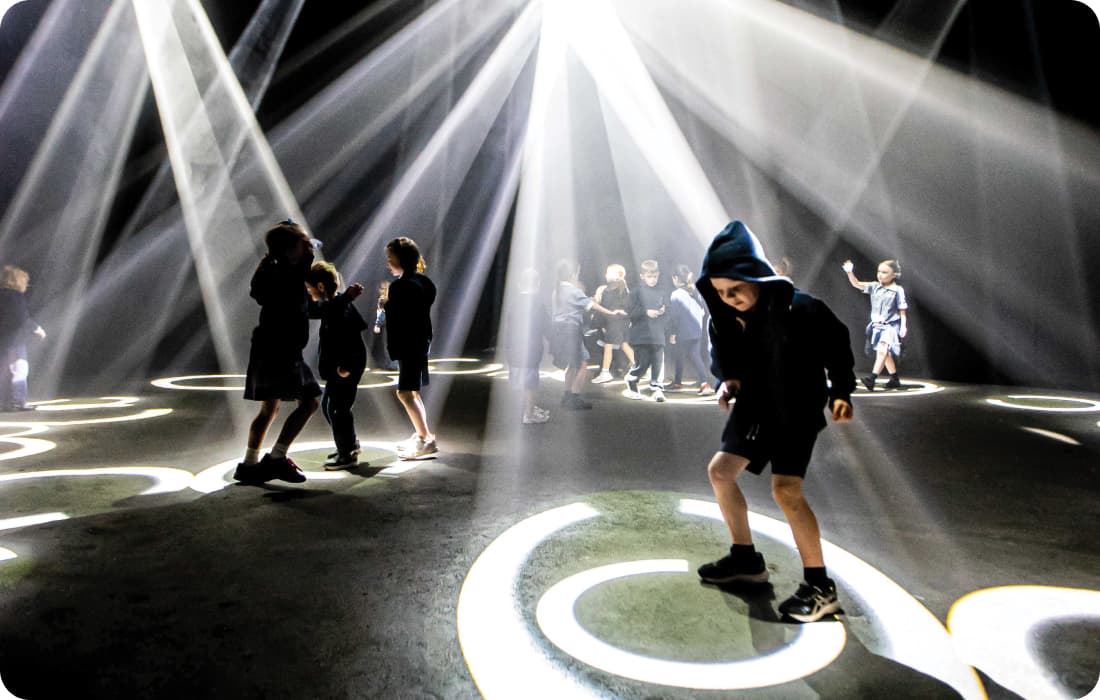 "We had a large number of support parents accompany us on the excursion and they were really blown away with what a wonderful experience it was for their children."
Teacher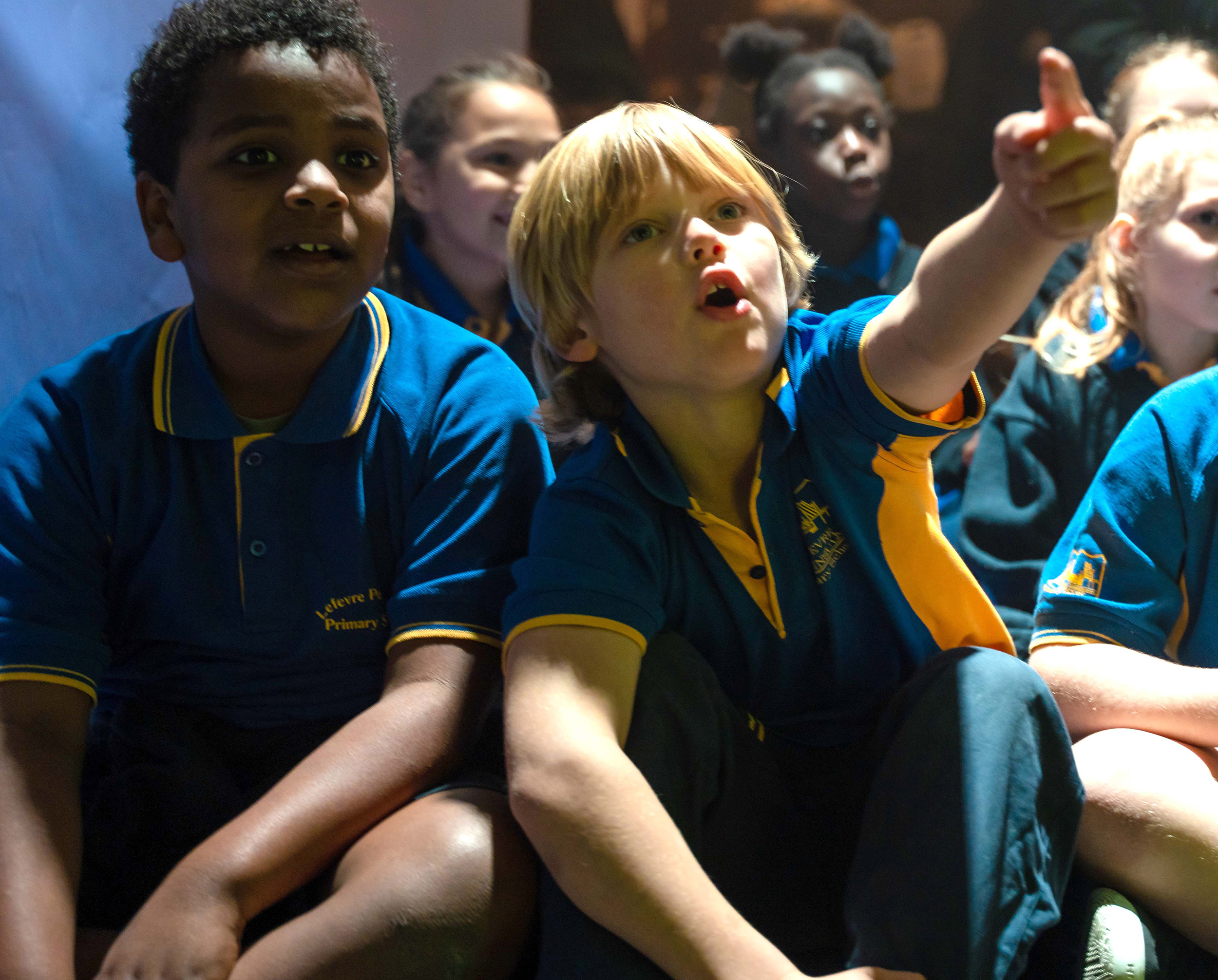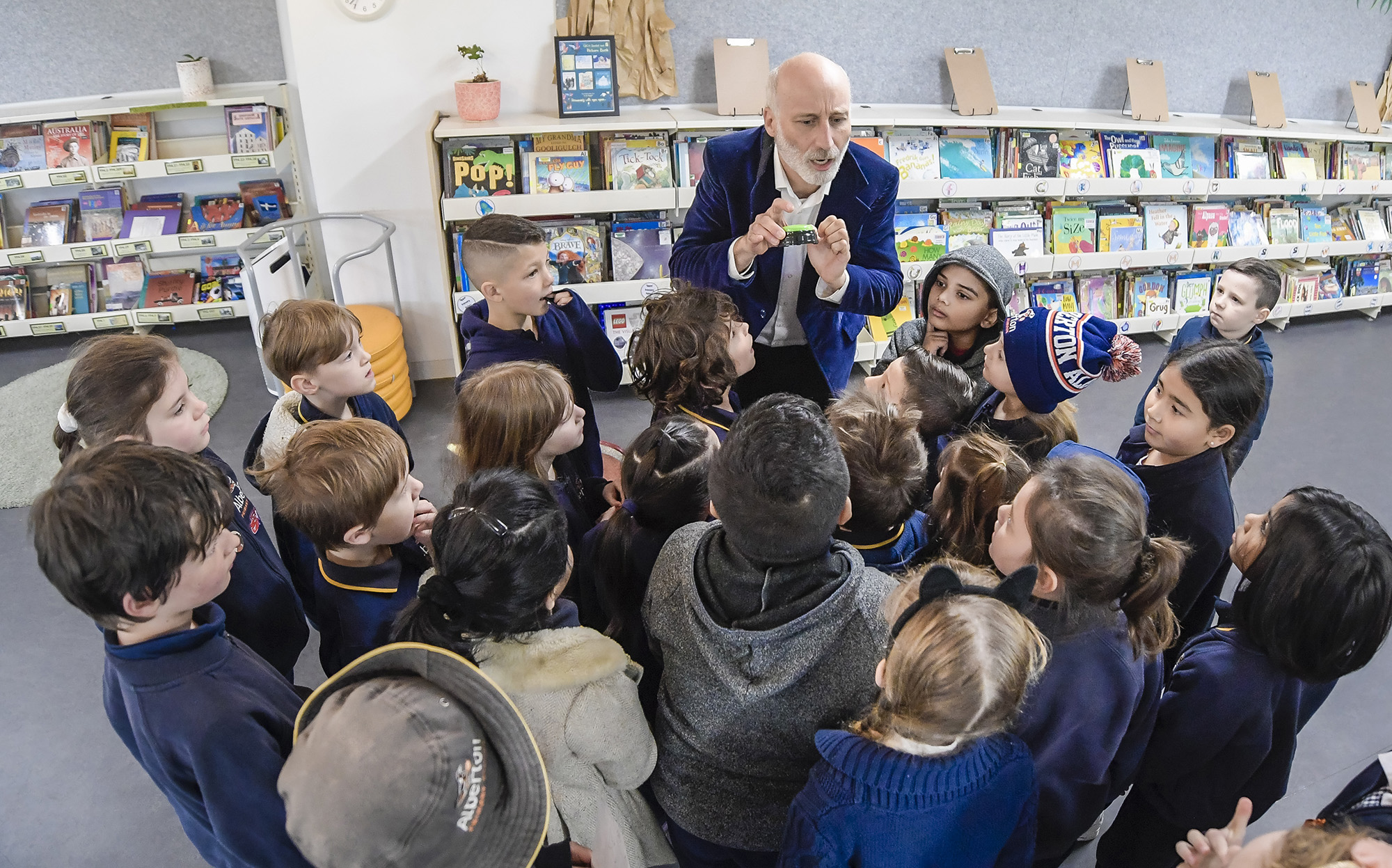 Regular Giving
At Patch, we create theatre that engages and excites children by exploring the world from a child's point of view. We work closely with children, artists, and educators to create unique performances, tailored to young people.

If you too are connected to our mission, consider making a regular donation. A regular donation provides stability, sustainability, and growth opportunities for Patch. They allow us to focus on our mission, create meaningful artistic experiences for children, and have a greater impact on the communities we serve.

In 2022 we expanded our artistic vision. In addition to design-led in-theatre work, we now offer interactive installations, and in-school Spark experiences.

Our installations literally put children at the centre of an art experience, which has been Patch's guiding principle since 1972! Our in-school program allows us to interact with teachers and students in a more collaborative and intimate way. 

"You can feel that the schools are benefitting from this program [Spark] to bring theatre to far flung places. It's a highlight of my professional career to be involved." – Performer Stephen Sheehan

In 2022, this expanded program was experienced by 56,394 children and families across 42 venues – double the audience from the year before. However, continuing to deliver this expanded program comes at a cost. We need your help to keep school ticket prices accessible for all children.

"I had the pleasure of going 3 times. Each time was amazing! I appreciate our children having the opportunity to experience this beautiful and engaging piece of art! I think every school in the area should see it!!" – Regional Teacher

Your regular support will enrich the lives of children in regional areas, offer engaging employment opportunities to artists, and create magical first-time theatre experiences.
Partners
With support from FWH Foundation and an anonymous Foundation.
Individual Donors
Andy
Samuel Ade
Elizabeth Aldous
Julie Almond
Suzanne Andrew
Susan Armitage
Jessica Bampton
Angela Basedow
Caitlin Bate
Karen Bellchambers
Carolyne Bird
Ali Bollard
Rob Brookman AM & Verity Laughton
Chris Brooks
Robyn & Dave Brown
Penny Camens
Peter Campbell
Elaine Chia
Sarah Coffey
Louise Cornelius
Kylie Covark
Tracy Crisp
Tess and Cav. Maurice Crotti AO
Mimi Crowe
Lisa Draper
Steph Drew
Chris Drummond & Susannah Sweeney
Russell Duncan
Edna Dunstone
Jason Dunstone
Kiah Elsworthy
Mary Eriksen
Kendall Felix
Catherine Fitz-Gerald
Cate Fowler
Mandy-Jane Giannopoulos
Ann Gorey
Grant Hancock
Elspeth Harley
Wendy Haydon
Lynette Head
Rachel Healy
Hither & Yon
Ruth Hundertmark
Amy Ide
Christina Jang
Bronwen Jones
JP Media
Athena Kambanou
Deborah Kingsbury
Kym
Diana Laidlaw AM
Jonathan & Laura Law
Delysia Lawson
Phil Le Cornu
Boram Lee
Tanya Lehmann
Helen Lindstrom
Mark Livesey
Jessie Lumb
Joan Lyons
Kathie Massey
Jean Matthews
Angela McGhee
The Mill Adelaide
Patrick Morgan
Michelle Morris
Sandra Mullins
Beth Neate
Lesley Newton
Zenna Nixon
Novatech
The Hon Margaret Nyland AM
Lucille O'Loughlin
Robert O'Shea
Larry Opie
Alexandra Owens
Georgia Petrou
Patrick
Phillips Family
Robert Pontifex AM in memory of Deborah Pontifex
Judy & George Potter
Ron Radford
Melanie Selwood
Angela Sharp
Anne-Marie Shin
Hon. Robert Simms MLC
P & S Smith
Johannah Somfleth
Nicholas Swan
Jane Thompson
Elizabeth Usher
Tarnya Van Driel
Amanda Vanstone
Sandy Verschoor
Amy Viselli
Visualcom
Tricia Walton
Jordan Wallis
Nick Warden
Amanda & Jay Wheeler
Miriam Whitford
Elizabeth Whittaker
Jennie Window
Janet Worth
Penny Wright
Louise Young
Anonymous (2)