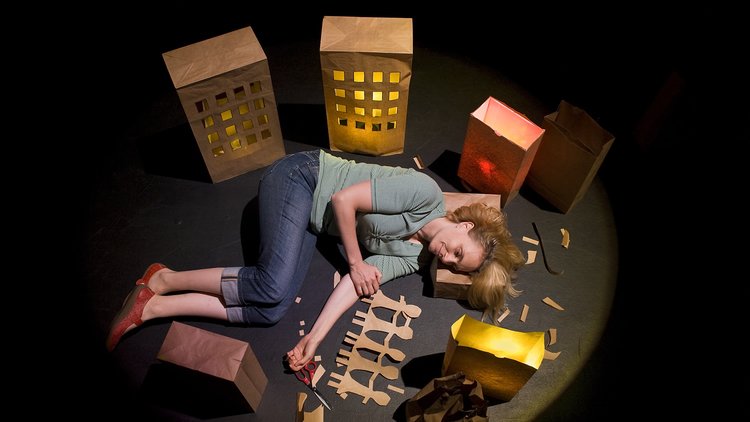 An indoor craft activity as large as your imagination. Create one building or make an entire city with people, castles, bridges, trees and more.
You Will Need:
paper / cardboard / boxes / glue or stickytape / textas / scissors / Blu Tack
How to:
Make a background for your city – what colour is the sky? Are there any trees?

Use boxes to make buildings – you could cut holes for windows or draw windows with people and furniture inside.

Stick your background on a wall with Blu Tack and put your buildings in front of the background.

Keep building your paper city – what is missing? You might add another building or a park, maybe even some people.
Additional Activities
Conduct a tour of your paper town

Create a performance set in your paper town.

Add something new to your town each day – a tree, a shop, a person

Ask your friends and family what they like about the town/city that they live in – interview someone who lives in a different town to you.
Questions to Discuss and Research
How many people live in your house? How many people do you think live in your street? How many people live in your town/city?

What makes you like a particular town/city?

What did your city/town look like before your street was built?

Who are the traditional owners of the land that you live on?
Need Some More Inspiration:
See what cities others have made!