Spark Creative Development Underway
August 4th, 2020
Expanding on our immersive repertoire, we have been developing ways to go beyond our in-theatre works.
Patch's latest development – Spark – has entered its first school trials in South Australia. Spark is a "show in a box" containing a collection of interactive activities to be delivered to schools, bringing innovative light and technology based activities direct to the classroom. Lockdown has provided the perfect opportunity to focus on this new project.

Spark gives students agency, allowing them to discover and create stories and ideas sparked from the contents of the box.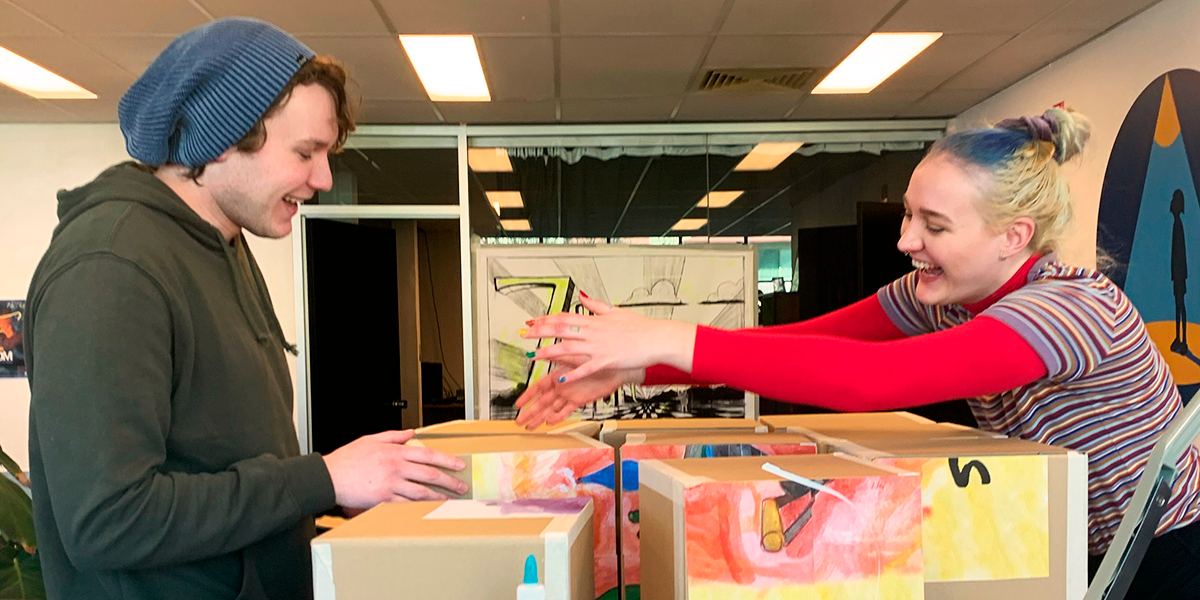 Angus and Temeka preparing Spark for school trials
We have been collaborating with The Paper Boats, a group of artists and University of Adelaide students to develop different versions of the box to present to classes.
South Australian primary school students have been testing and exploring these pilot boxes, shaping the development of this exciting new project.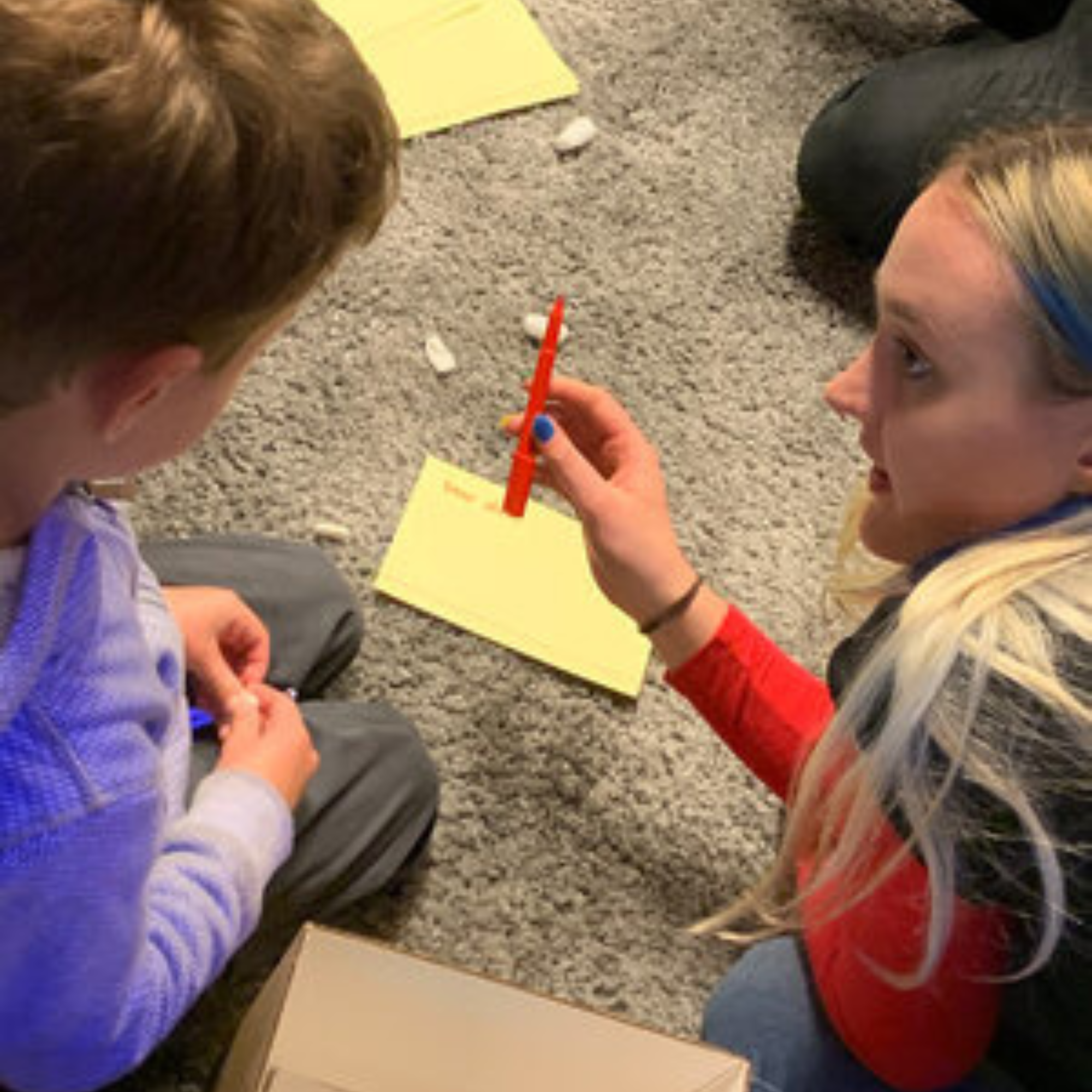 Temeka Lawlor and child in creative development session
Angus Leighton delivering one of the first trial Spark boxes to children in a creative development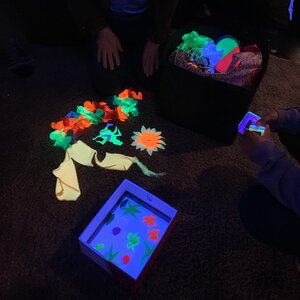 Spark trials by University of Adelaide final year architecture student
These initial boxes provoke students to write creatively, solve problems and experiment with everyday objects. The students' reactions and ideas will inform the next stages of Spark's development.
Spark will continue trials in term four of 2020 and be available for school visits in 2021.