ZOOOM USA & Canada Tour So Far
May 1st, 2023
The ZOOOM team have performed to more than 6,000 children and their families on their US & Canada tour while in Kalamazoo, Michigan; Millersville, Pensylvania; and Winnipeg, Manitoba.

The company have hit the halfway mark of the tour and are currently performing at Manitoba Theatre for Young People to an exceptional response from local audiences and media. While in town, Temeka spoke to Winnipeg Free Press about ZOOOM and her character in the show "She is quite insular, introverted and spends a lot of time in her bedroom alone... I imagine she's very interested in figuring out how things work, and she goes on this journey of letting loose, going with the flow." – read the full interview.

Following Manitoba the team head to Ottawa and Toronto followed by Vancouver, where they conclude the tour.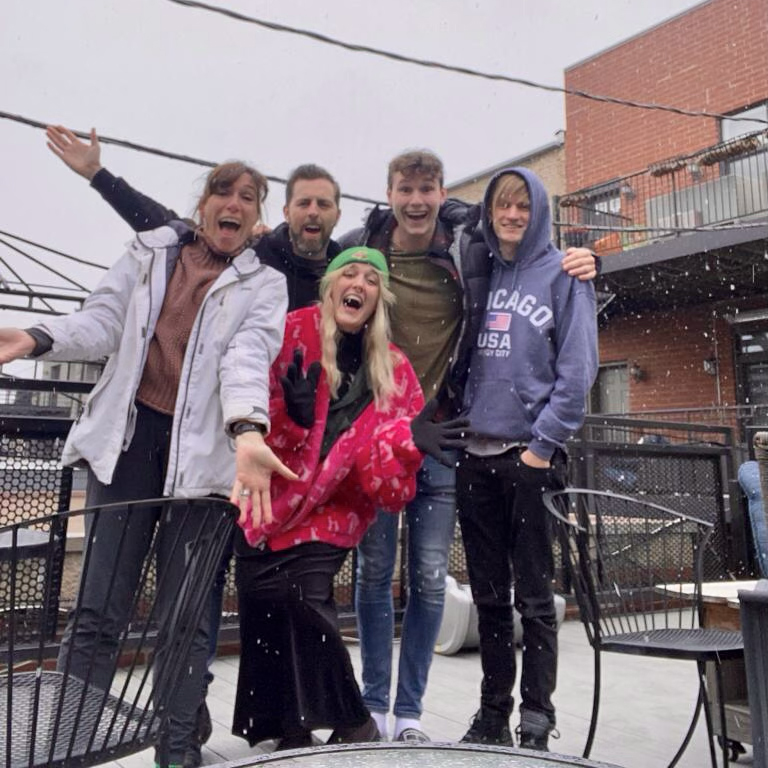 The ZOOOM team saw snow in Chicago before starting their tour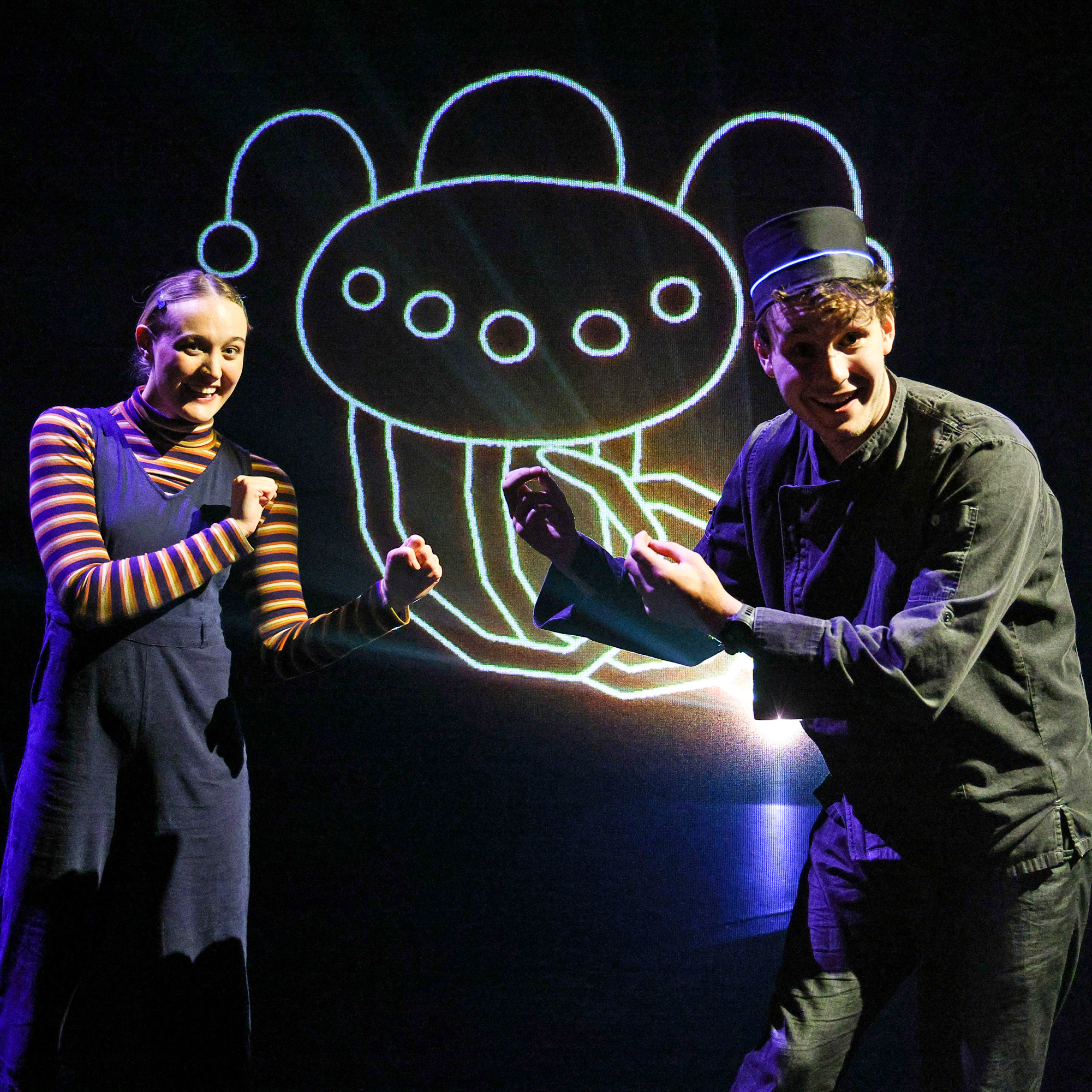 Temeka and Angus in MTYP in Winnipeg | Photo Leif Norman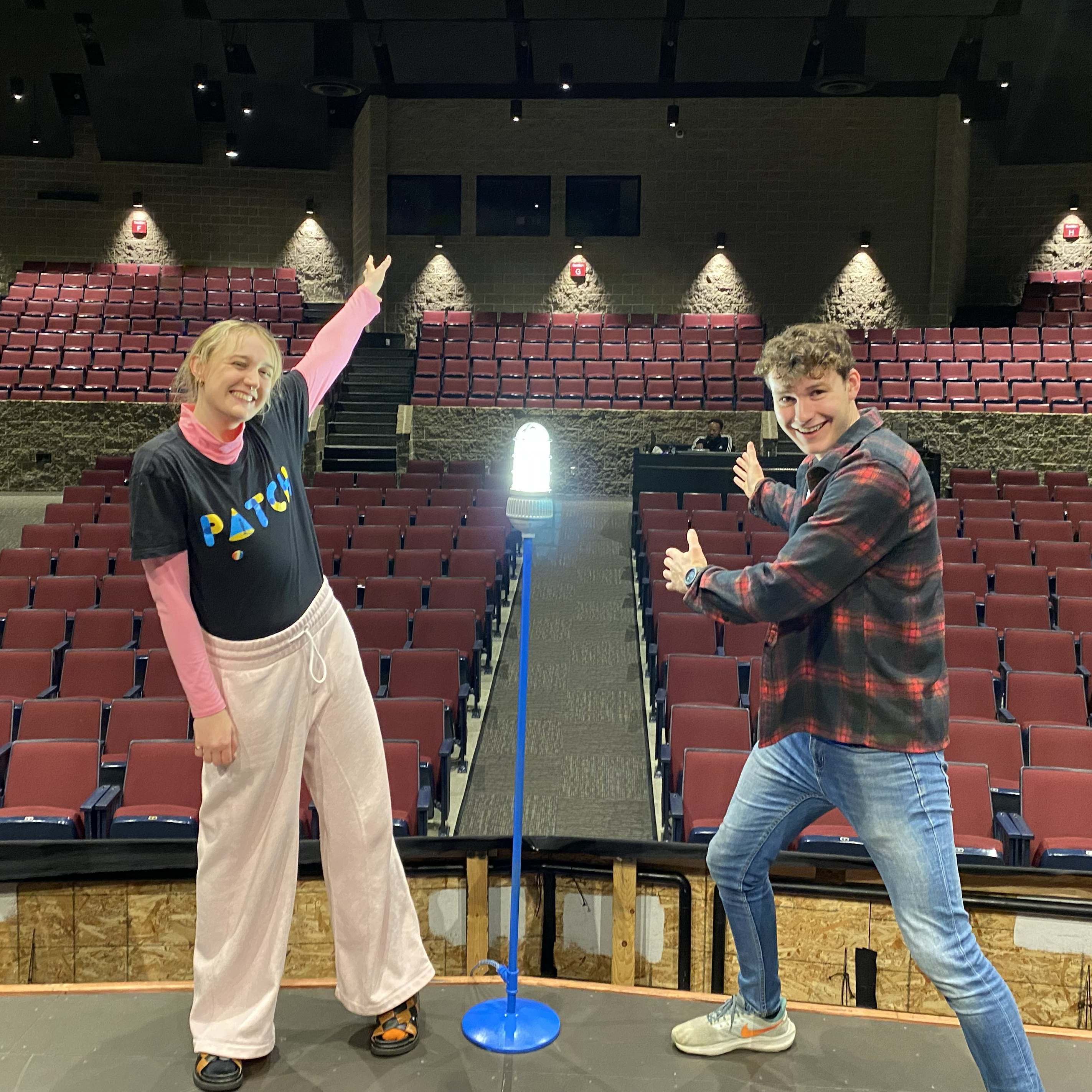 Temeka and Angus with the ghost lamp in Kalamazoo – a light left on when the theatre would otherwise be dark and empty
"That show was amazing!!! Absolutely captivating!!! You know it's a great show when the kids keep talking about it the rest of the day!!!"

– Teacher
"Best day of my life!"

– Child, age 5



"Most awesome show ever!"

– Child, age 8
"I think she's a bit magic from the start and doesn't know it until the end of the show, when she sees all the things she can do."

– Temeka Lawlor (on her character in ZOOOM)
Pieces of Dark
When attending ZOOOM, children are asked to bring "a piece of dark" to the theatre to give to a Keeper of the Dark and exchange for a small handheld light.
Children brought in some fantastic pieces of dark for the Keepers, including a dark machine, a poem about the dark, a monster under the bed, a shadow maker, and whispers of dark. See some favourites below.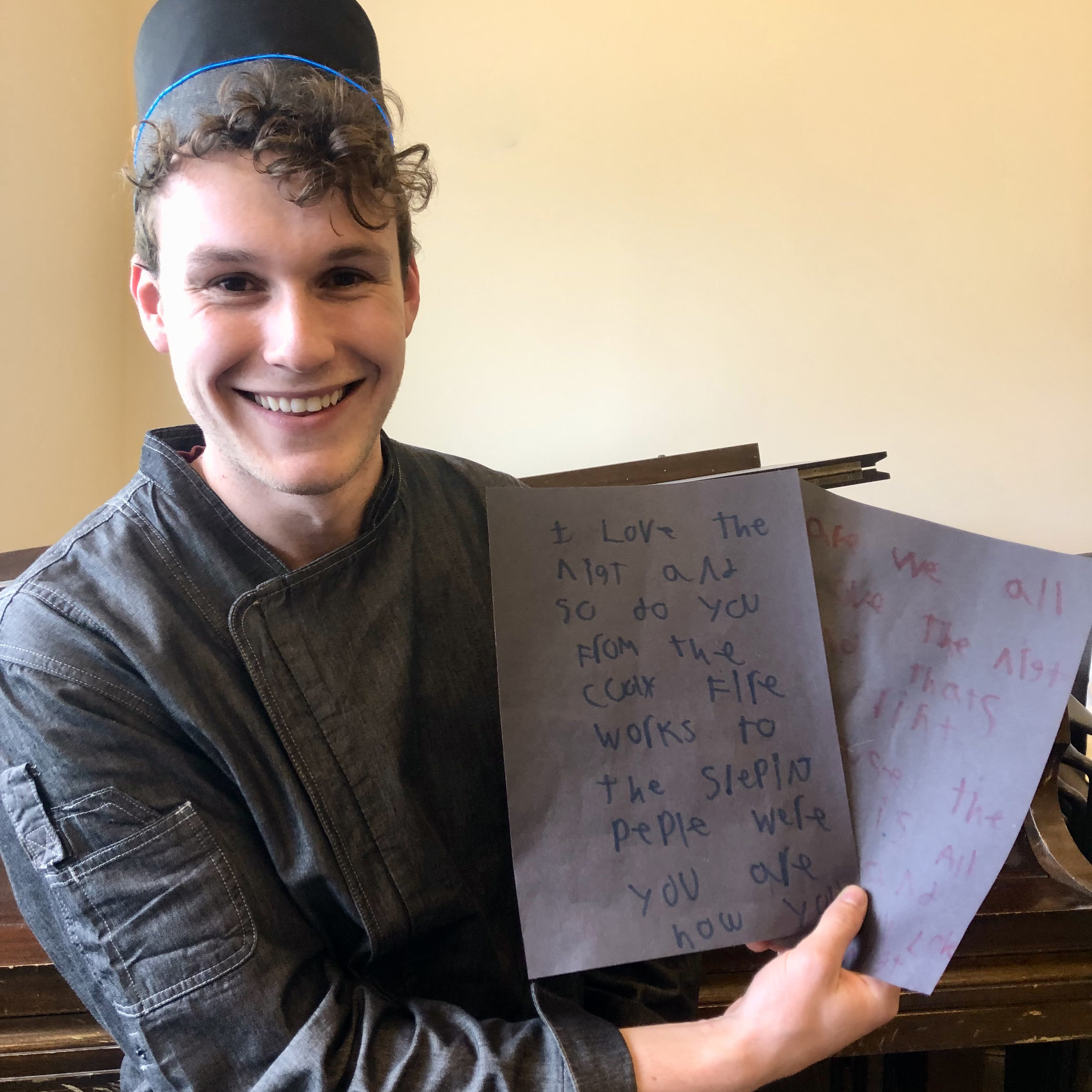 Angus with a poem about the dark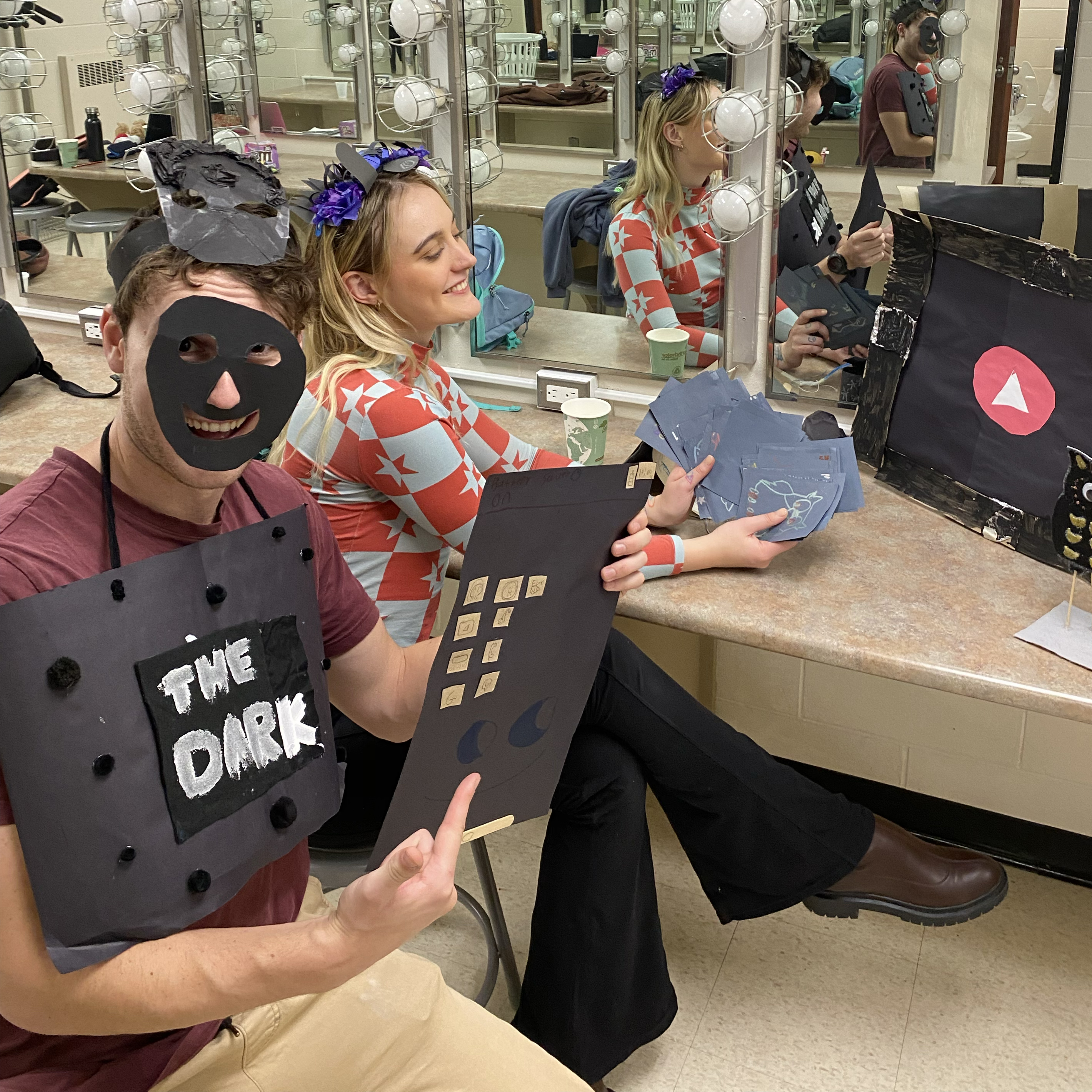 Angus and Temeka checking out their favourite dark in the greenroom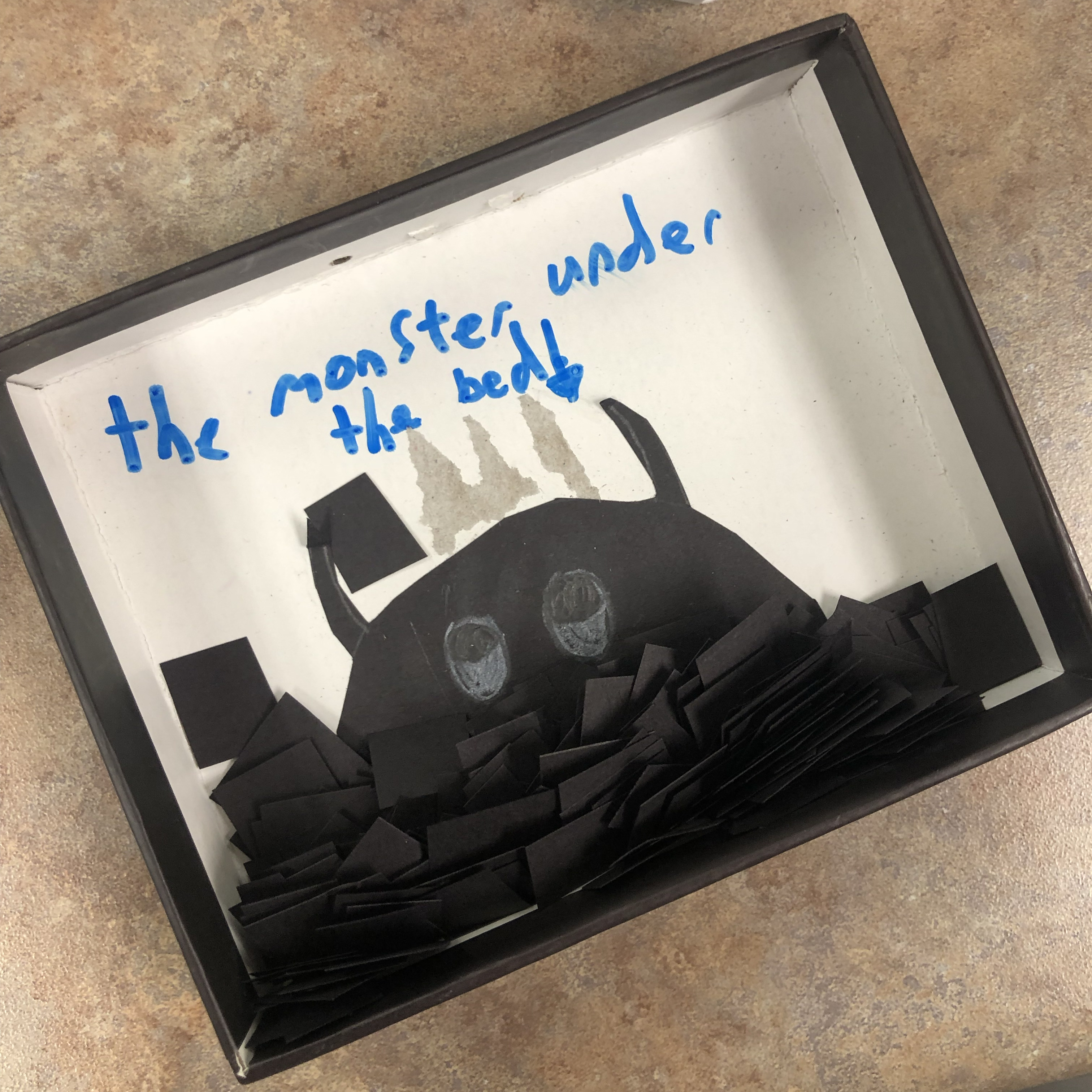 A monster under the bed
2023 Touring Company
Cast
Temeka Lawlor
Angus Leighton

Crew
Briony Hunt – Touring Company Manager
Alex Hatchard – Technician
Liam Ormsby – Assistant Stage Manager
Where to See ZOOOM
ZOOOM is touring Canada until the end of May before performing a return season in Adelaide and regional SA in August/September, see details here.