Patch's 2022 Highlights
December 2nd, 2022
Patch 2022 Stats
2022 was one of our biggest years yet! More than 56,000 children and their families experienced a Patch creation this year.
ZOOOM Across the Country
The ZOOOM team performed 47 shows across 9 seasons to more than 10,000 excited audience members across the country. While on tour we celebrated our 100th performance of ZOOOM and appeared on national TV!
We travelled from Cairns Performing Arts Centre to Sydney Opera House and everywhere in-between, wowing audiences with magical moments and starting high-energy dance parties.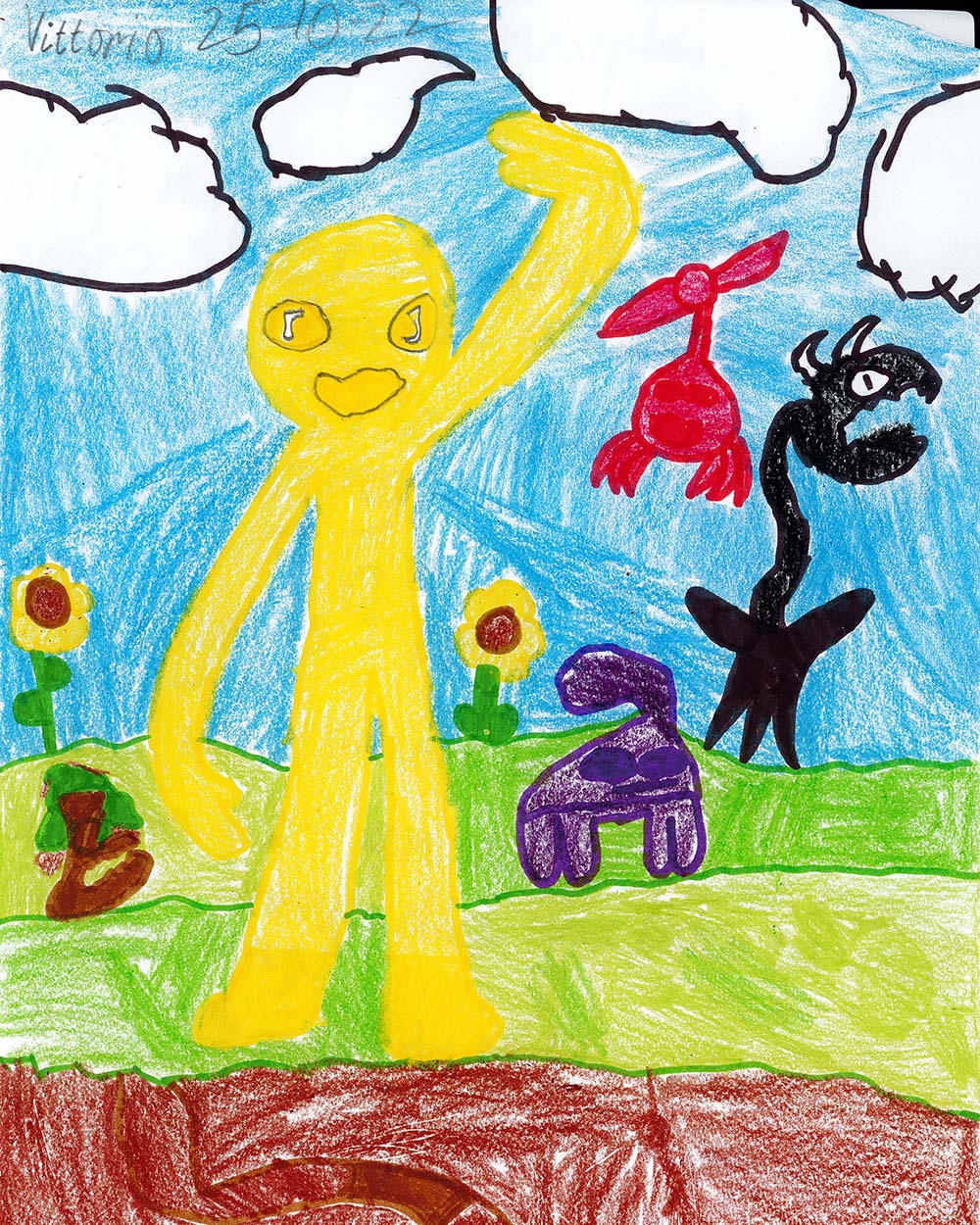 Drawing by Vittorio, year 2/3 WA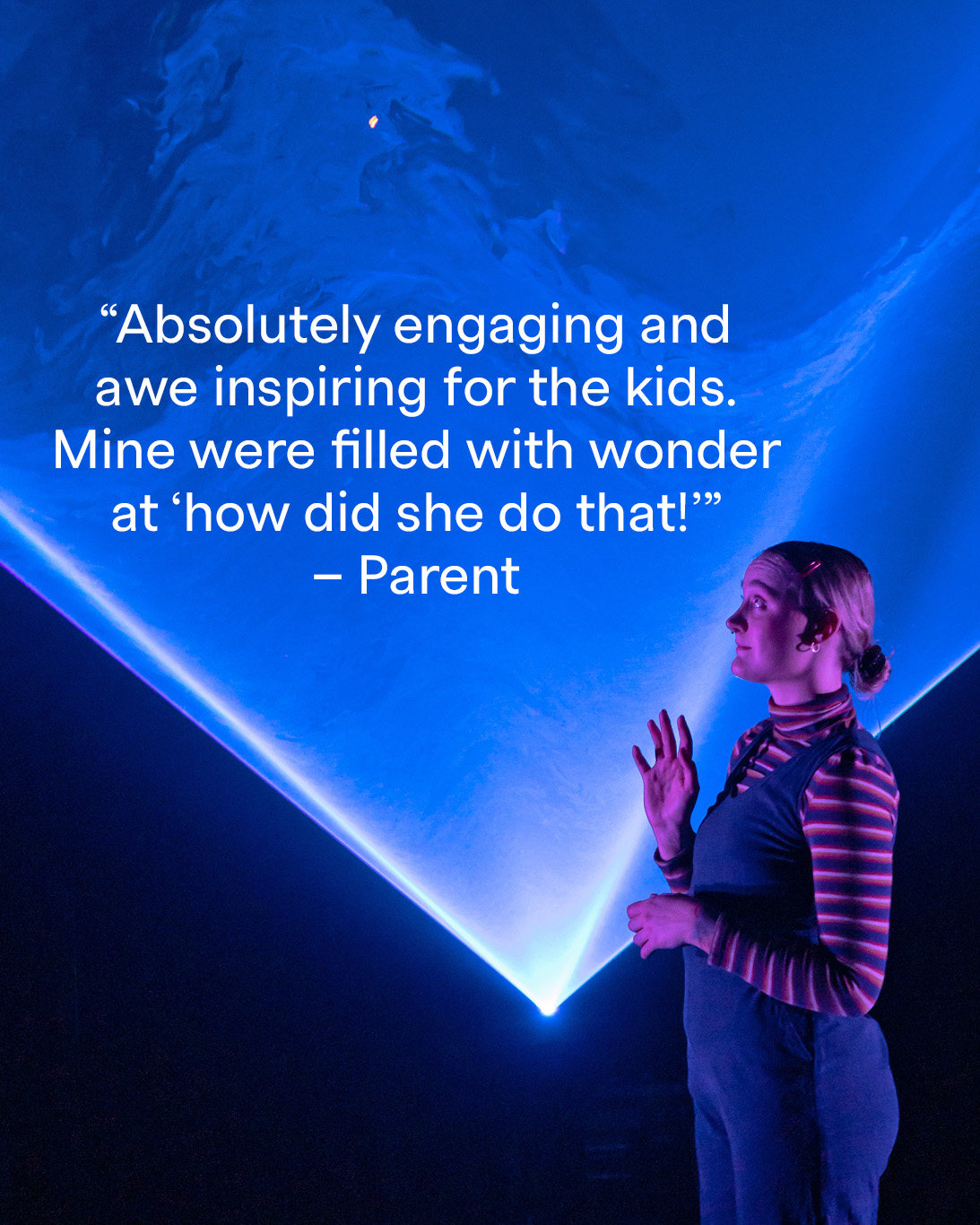 Bunbury feedback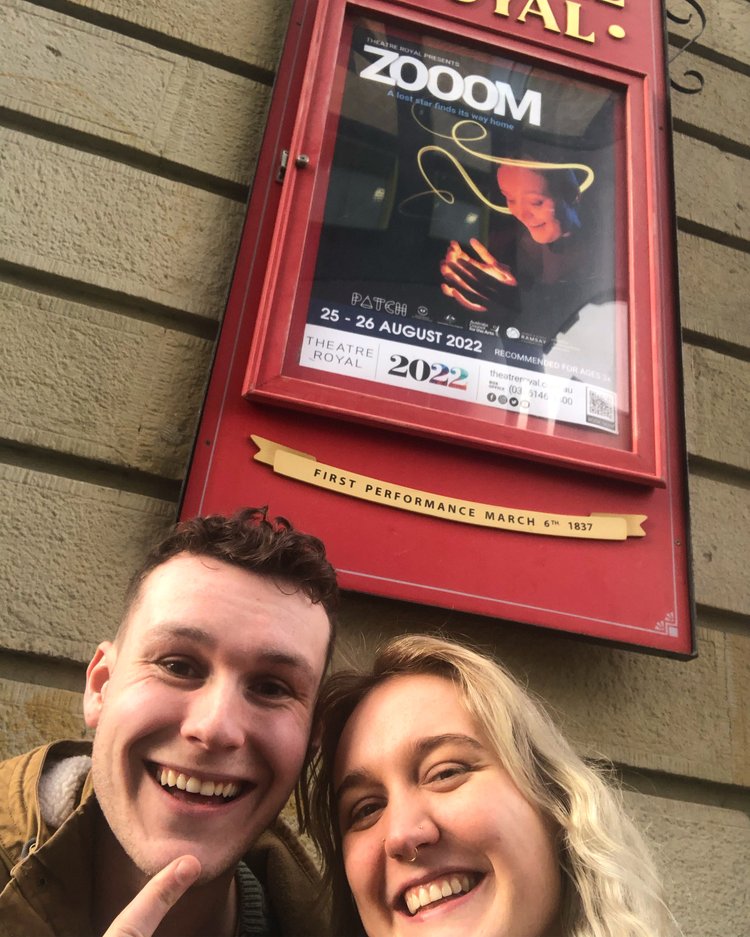 ZOOOM in Hobart
50 Years of Patch Theatre
Our 50th year highlights include...
Creating a short documentary celebrating 50 years of Patch history

Raising almost $100,000 from more than 100 donors to support the future of Patch.

Collecting and sharing over 50 Patch flashbacks and memories

Throwing an exceptional 50th birthday party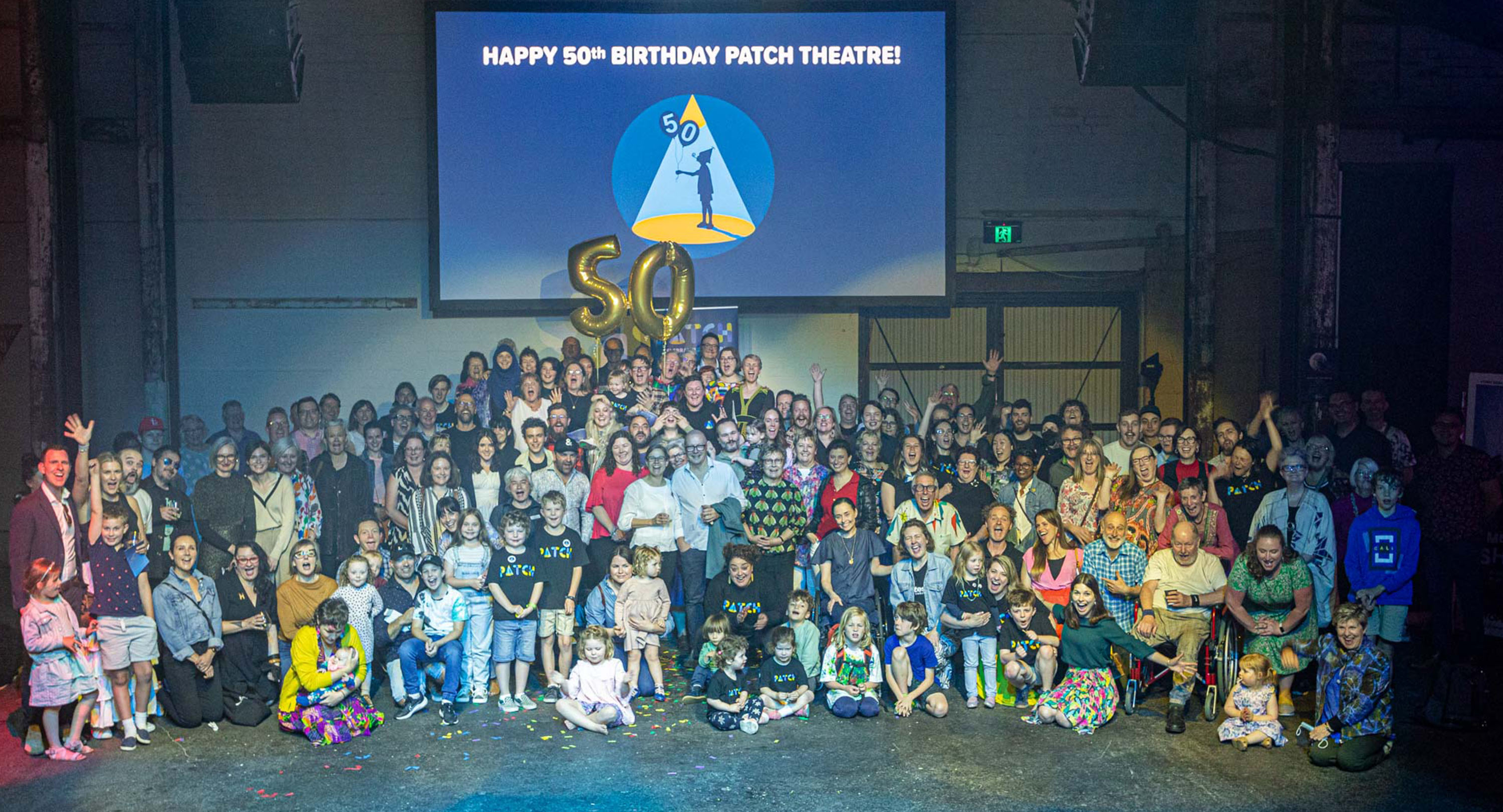 Group photo at Patch's 50th birthday event, photo: Andrew Beveridge
Patch People
2022 marked a big year of change within the Patch team. Our company expanded as Nicole McKenzie returned to Patch in a new role: Marketing and Communications Manager. Robyn Brown, as Development Consultant, supported the staff and board to deliver our 50th Birthday fundraising strategy. Katya Shevtsov played a vital role in our Australian tours as our Touring Company Manager for The Lighthouse, Home, ZOOOM and our 50th birthday. In September we welcomed producing superstar Sasha Zahra in the newly full-time role of Creative Producer. Our current Producer, Teena Munn, will remain part of the Patch team in a consultant role in 2023,  focusing on international opportunities. Finally, Education Coordinator Robin Tatlow-Lord wrapped up at Patch to welcome the arrival of a new audience member.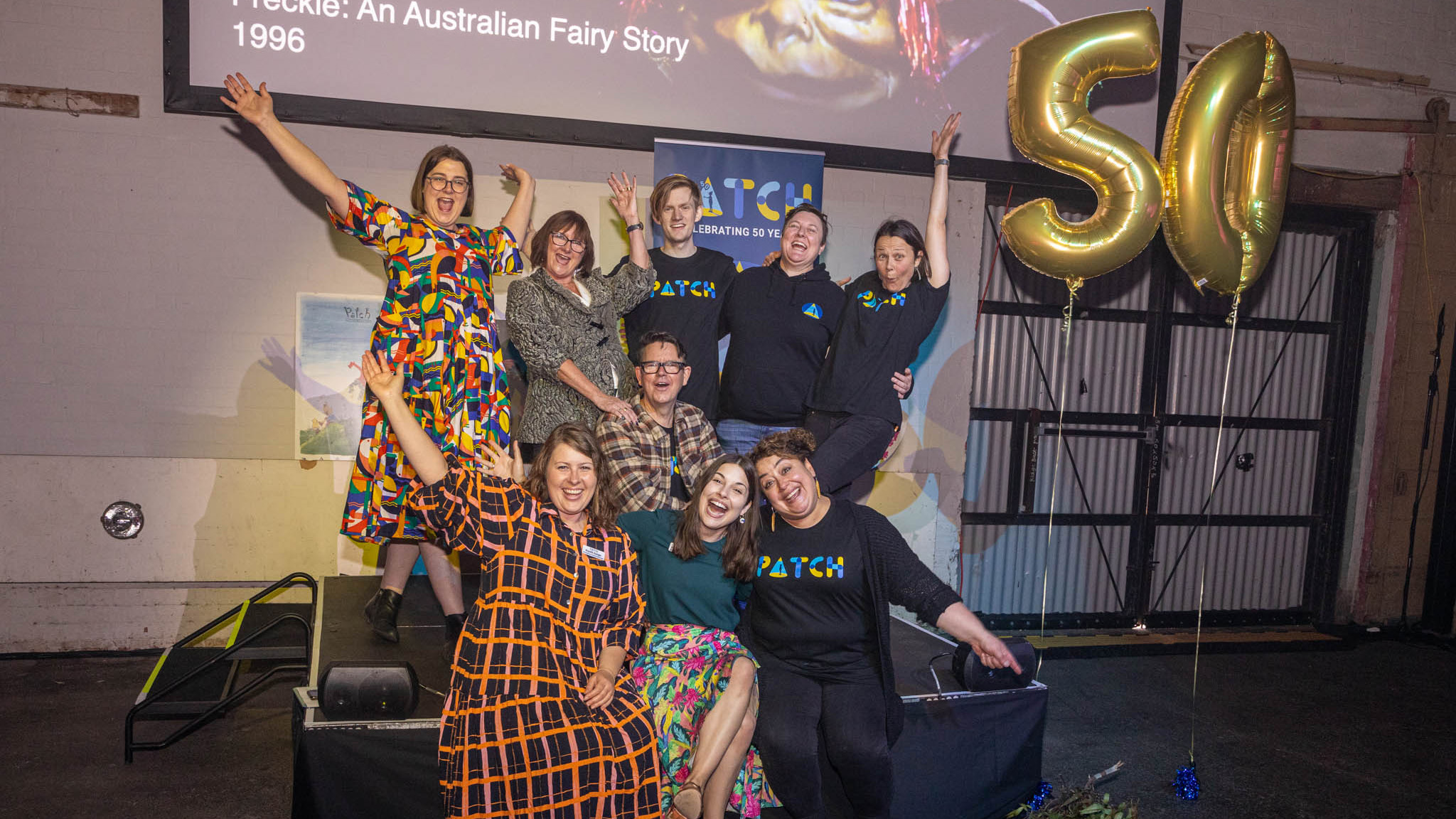 Sea of Light Sailed the Seas
Our ever-popular interactive installation Sea of Light was presented at four festivals including international light festival Noor Riyadh.
Throughout the year Sea of Light was expanded, first at Sydney Festival with the addition of interactive sound elements, a mirror dome and giant sea creatures. Then, in November 2022, we premiered a new addition to the installation by Contemporary Aboriginal visual artist Elizabeth Close. The artworks by Elizabeth Close become part of the installation as they are painted in light across the sea floor.
This year over 21,000 children and their families have painted a voyage in light, including almost 9,000 attendees that experienced Sea of Light at Noor Riyadh: A Festival of Light. In high-demand, this installation will continue to wow audiences in 2023.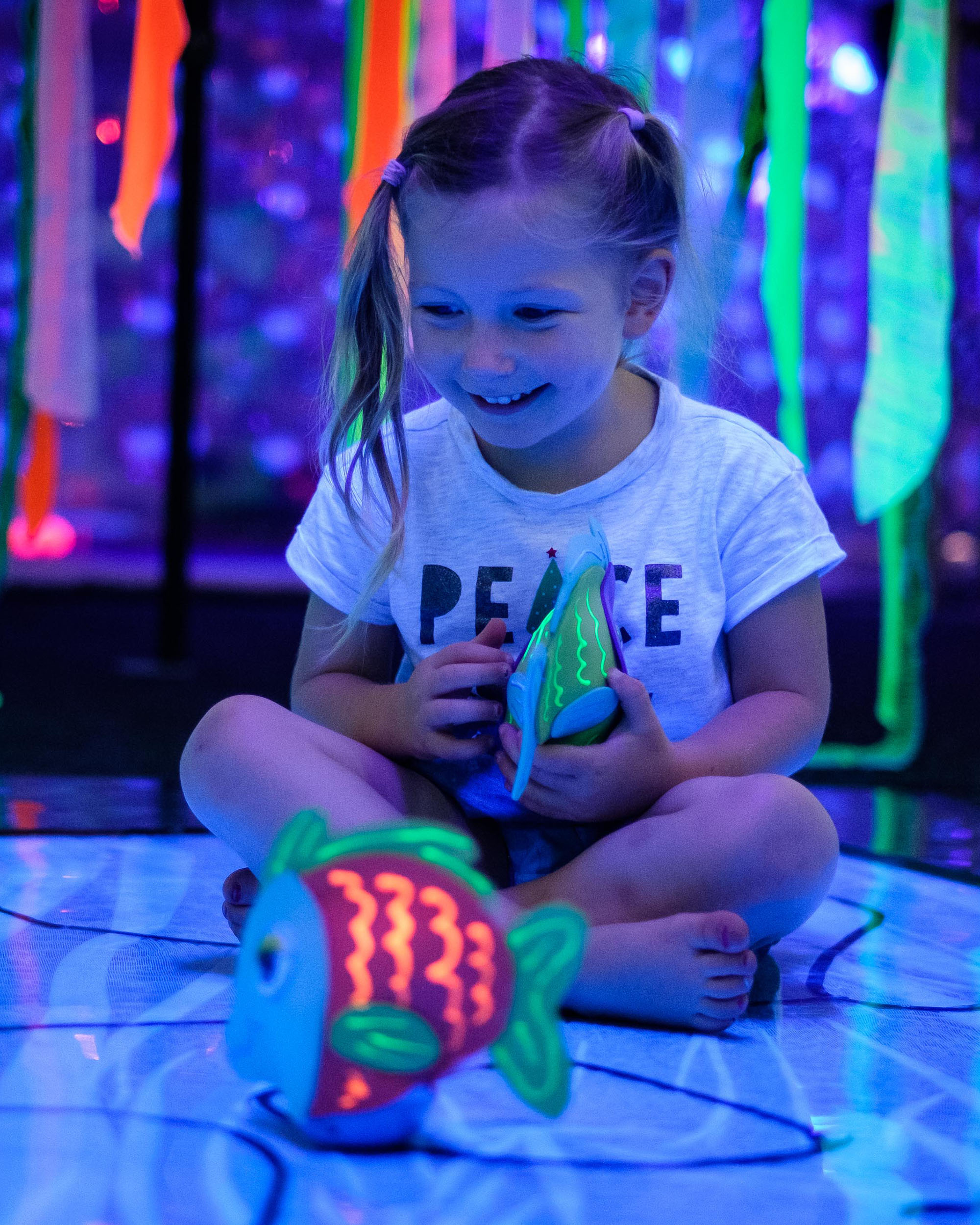 Sea of Light at Sydney Festival, photo: Clare Hawley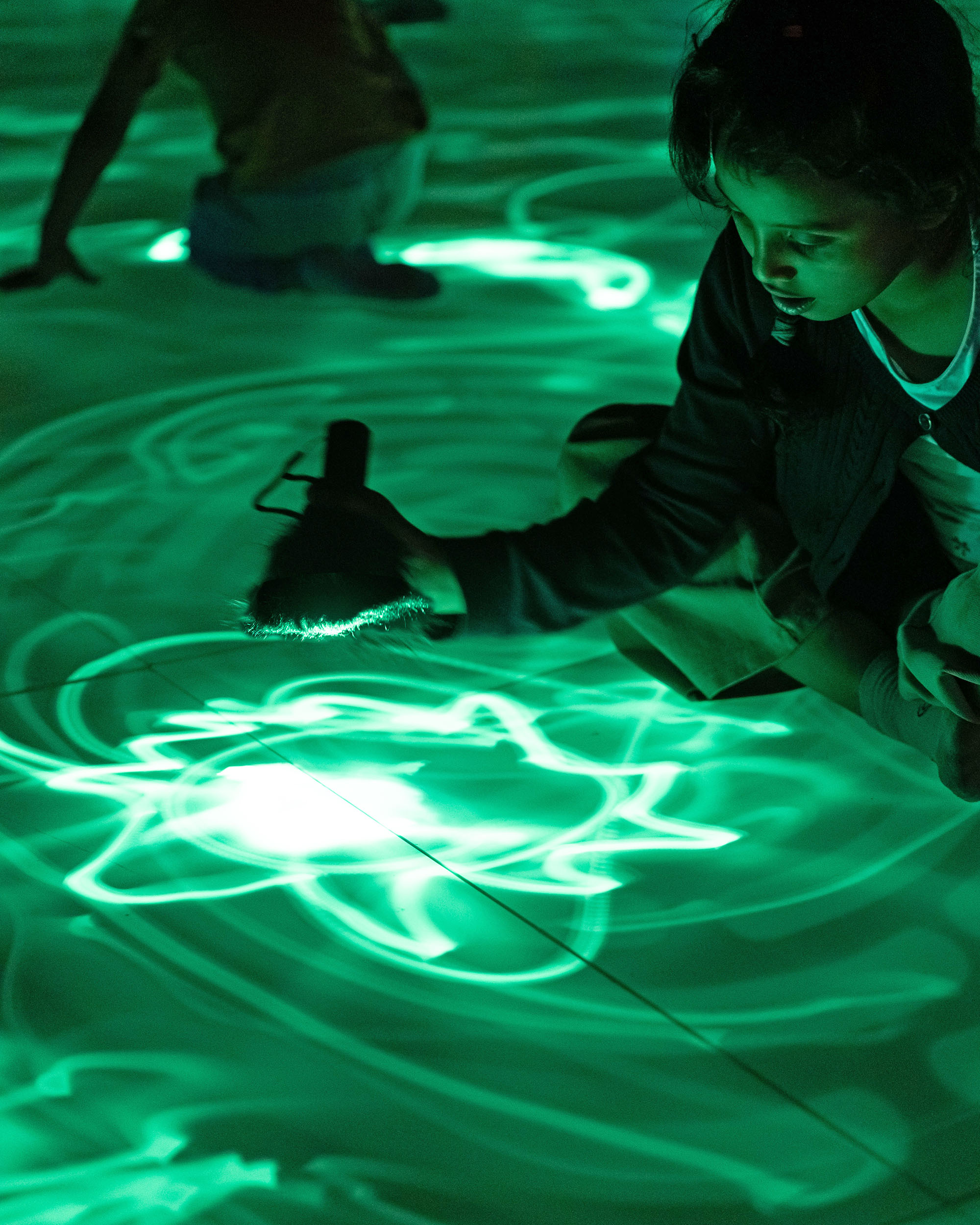 Sea of Light at Noor Riyadh
Sea of Light at Sydney Festival, photo: Marinko Kojdanovski
Home Premiered in our Home State
Our new show Home, created in collaboration with Restless Dance Theatre, premiered in South Australia. Developed over twelve months, the two companies each brought their distinctive styles to make a movement based work tailored to our early-years audience.
"Perfectly encapsulates the world of children's play, with the colour and sparkle amped up." – Kiddo Mag
The interactive performance for 4–10 year olds had audiences drawing, dancing, playing and screaming with joy. Home travelled to six South Australian towns to perform to more than 9,000 attendees (175 of whom participated on stage in the performance!).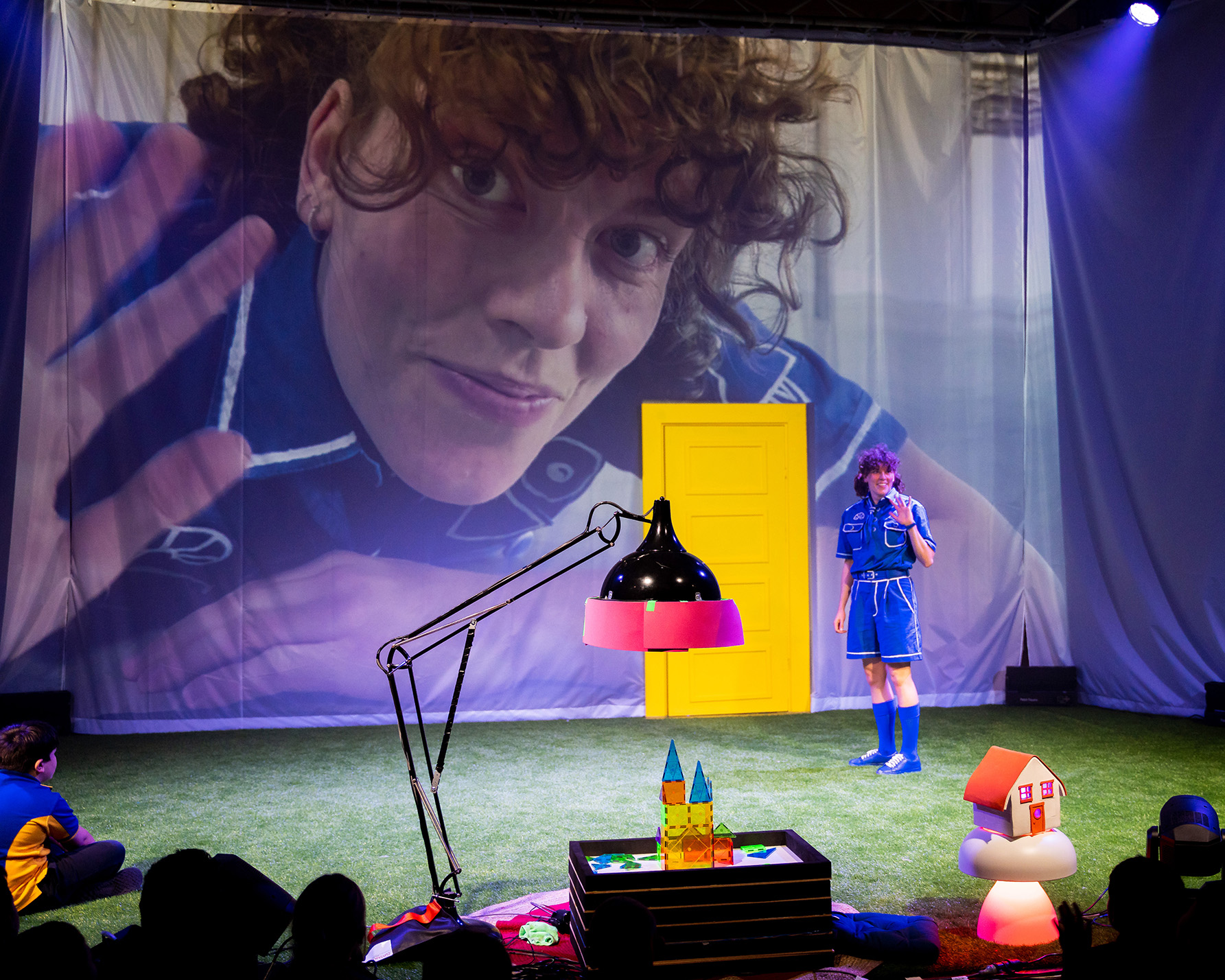 Photo: Matt Byrne
Home team, photo: Matt Byrne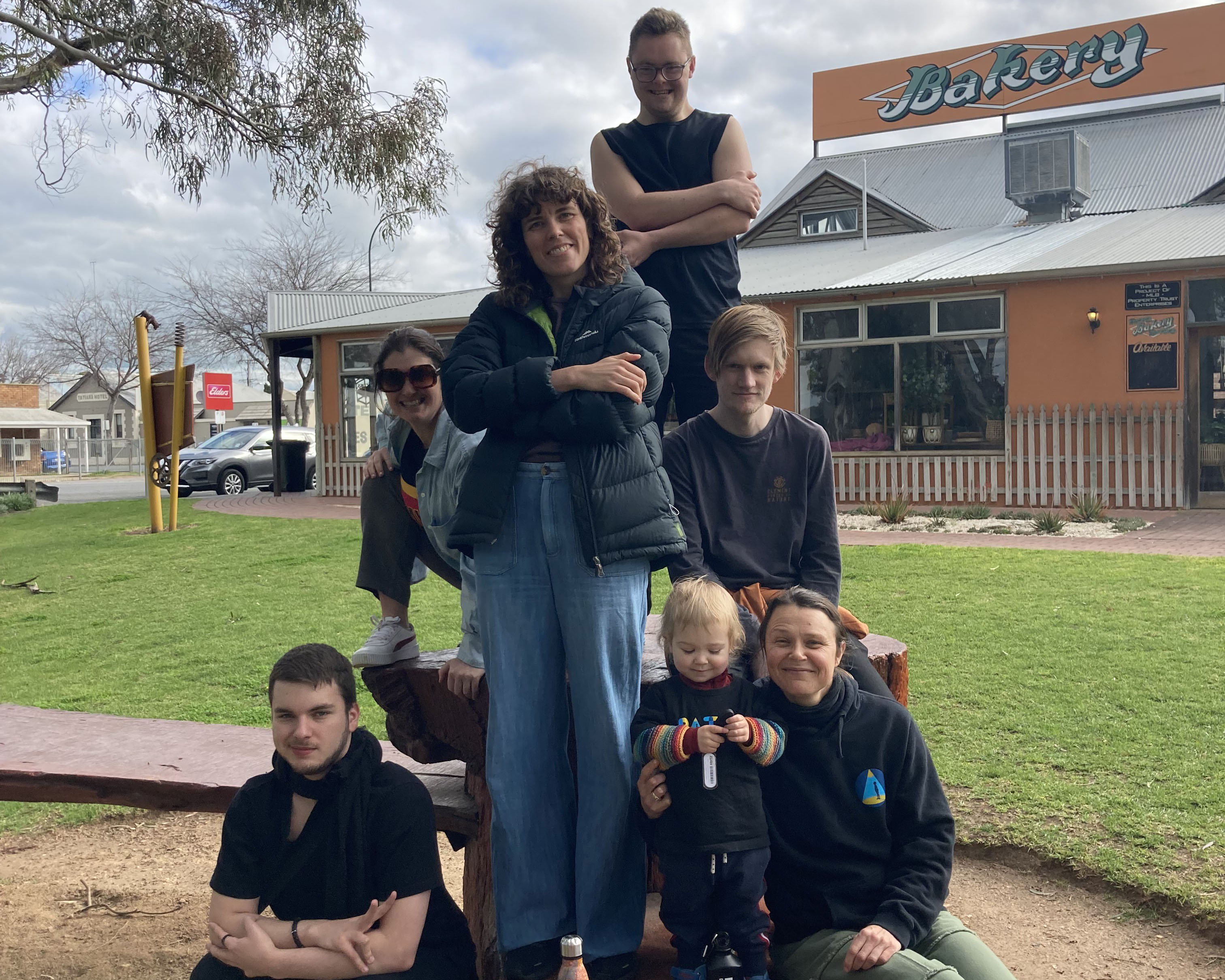 Home team in Bordertown
The Lighthouse Lit up Perth
Our award-winning light and sound wonderland The Lighthouse came to life for a third season, this time at Perth Festival. We presented 78 sessions to over 2,000 attendees ranging in age from 4 months to 91 years, and audiences of all ages delighted in dancing in the forest of light.
"Fantastic show for kids and grown ups alike, perfect mix of play and awe, physics and storytelling." – Parent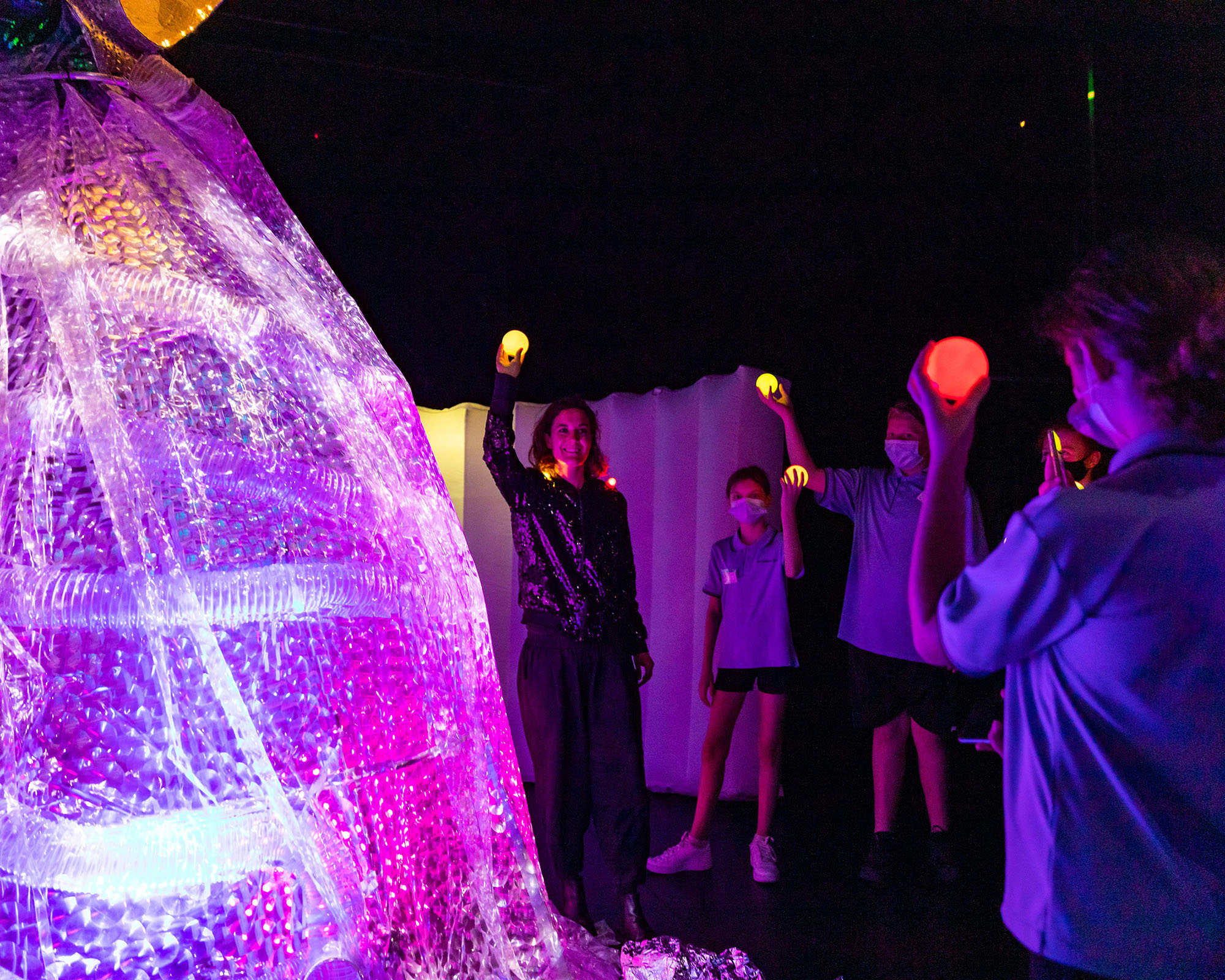 Students at The Lighthouse at Perth Festival | Photo: Sophie Minissale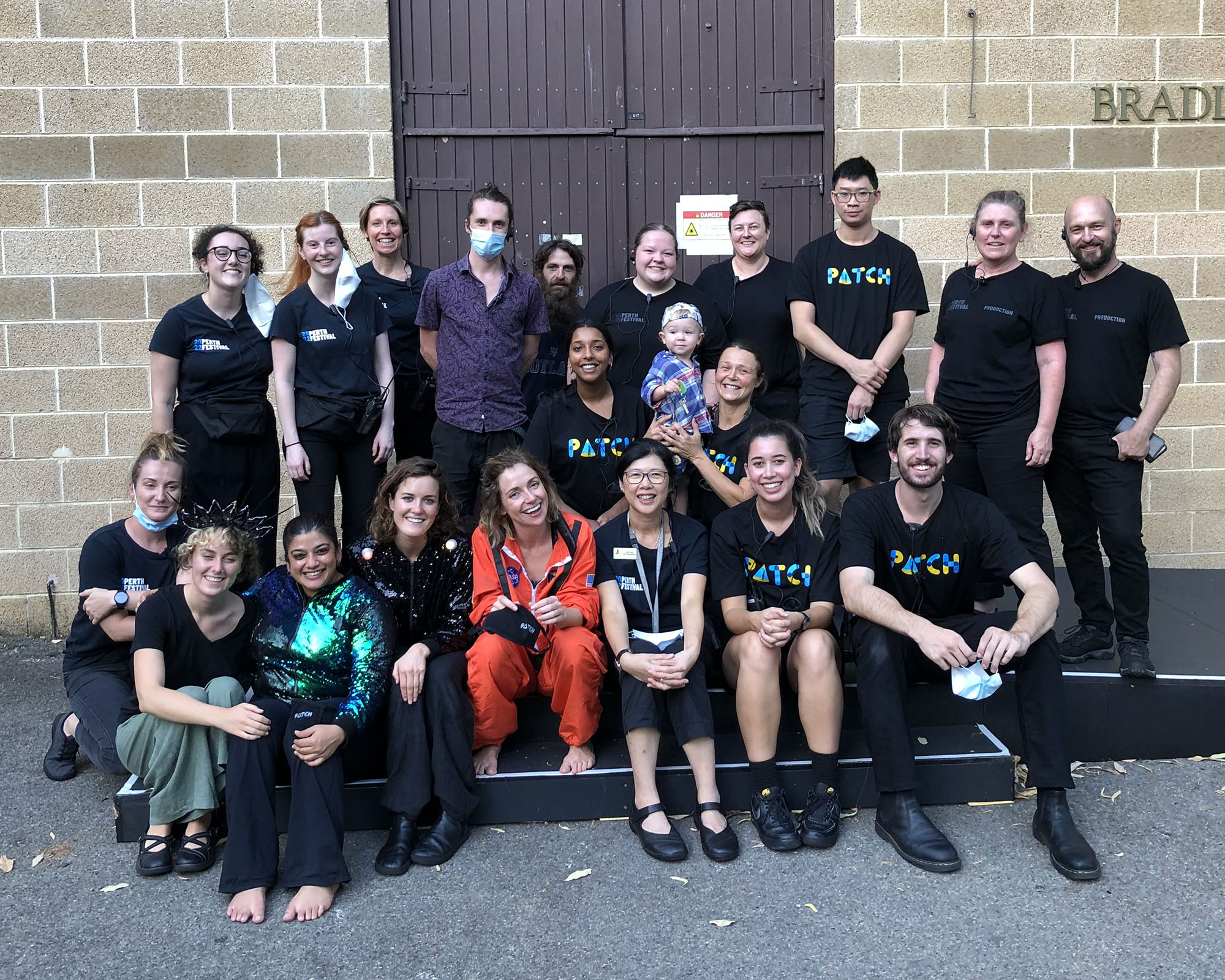 The Lighthouse cast, crew, front of house and cleaning elves after the Perth season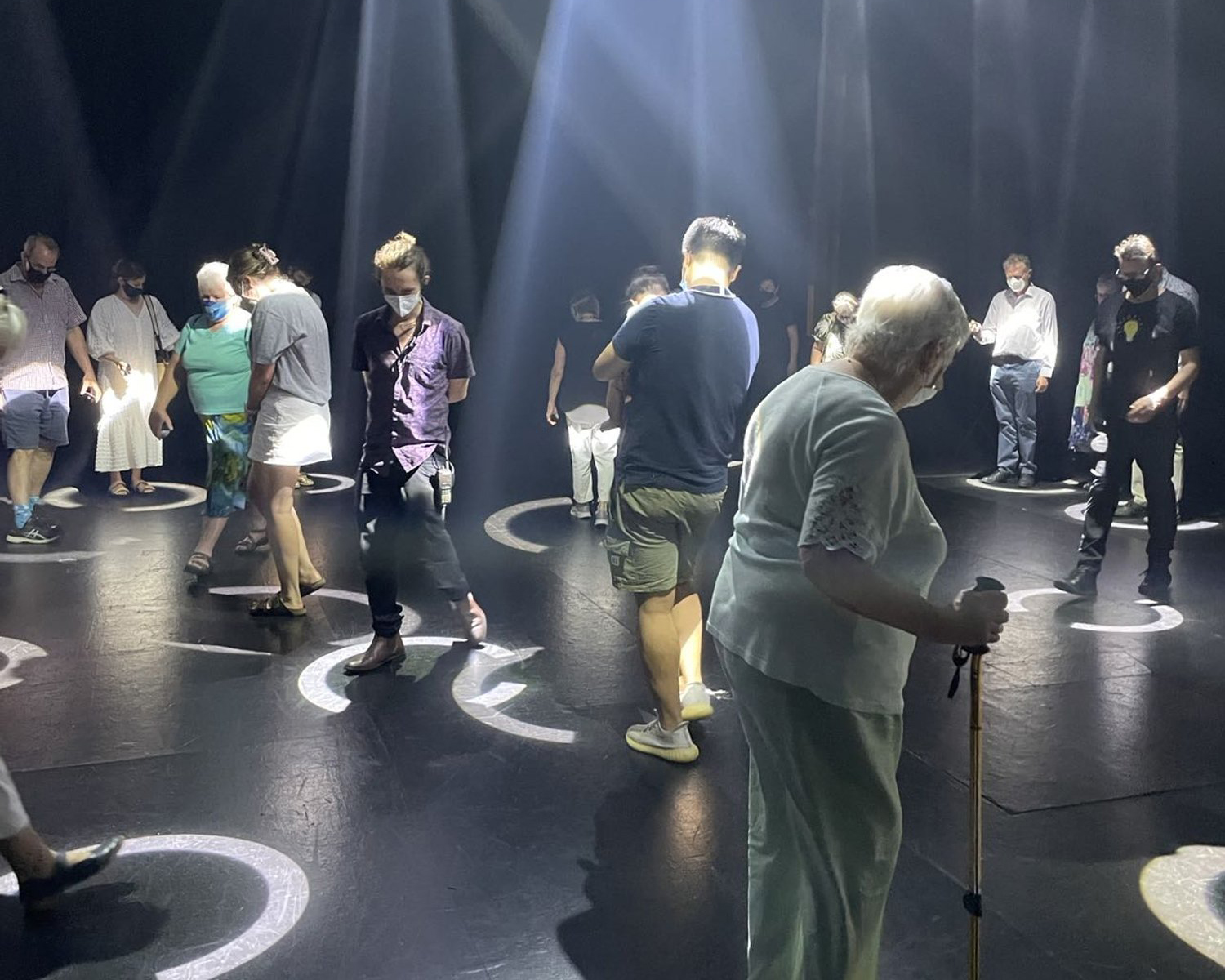 A group of 80+ years olds in The Lighthouse forest of light
Mirror Mirror Shined at WOMAD
We had a blast premiering our new family installation Mirror Mirror at WOMADelaide's KidZone. Mirror Mirror invited children and their families inside a giant disco ball dreamland, allowing them to explore angles and viewpoints of endless reflections. Over 10,000 children and their families explored this kaleidoscopic dream.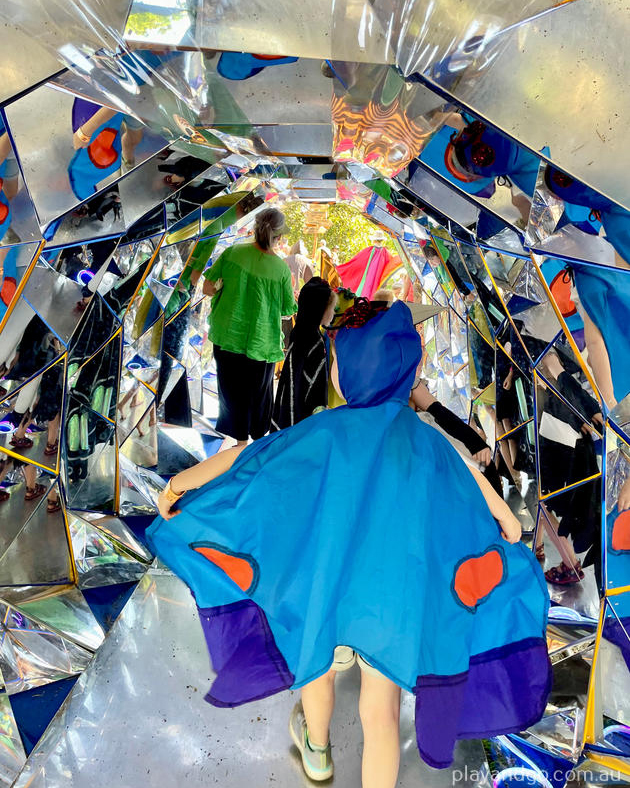 Photo: Play & Go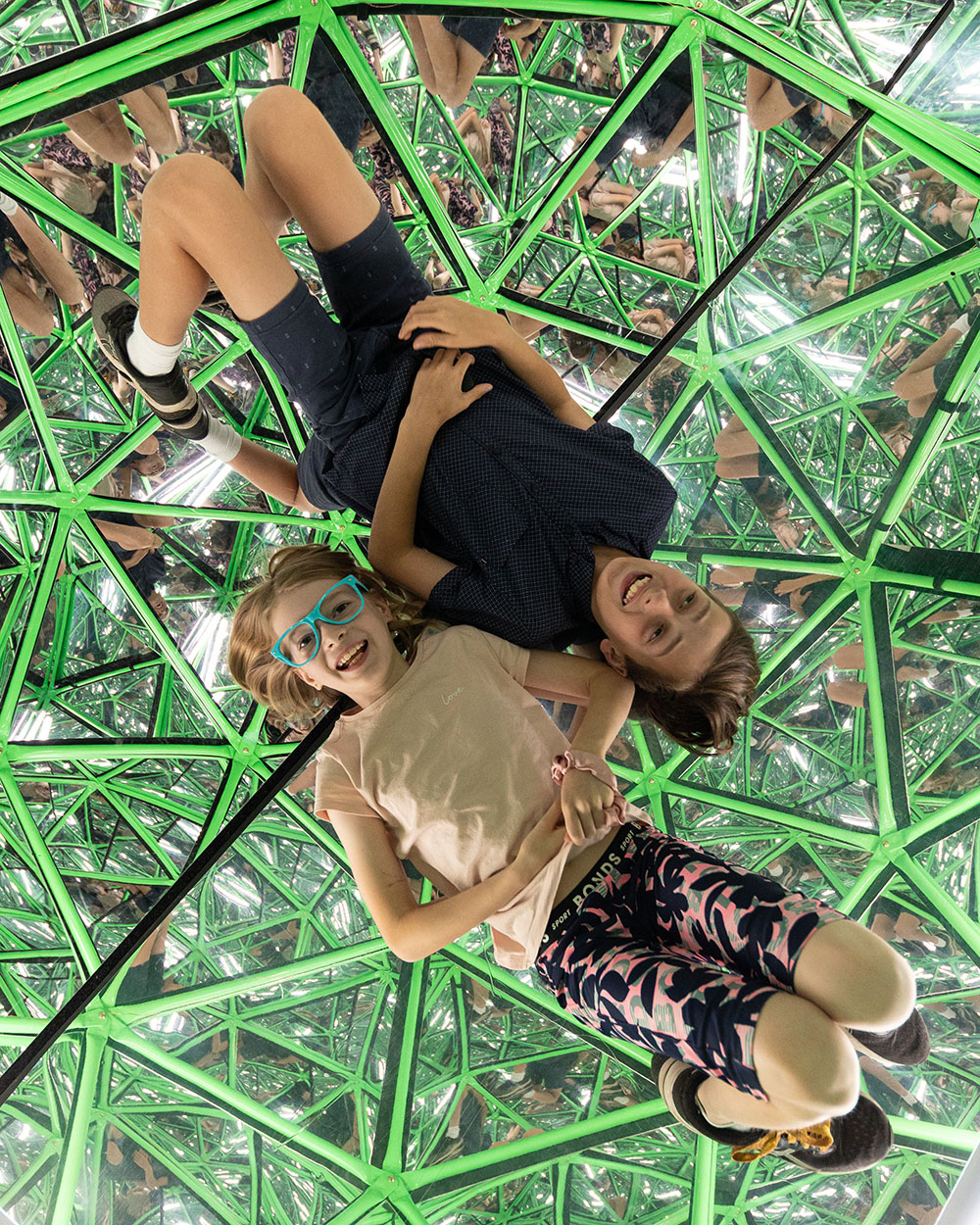 Photo: Andrew Beveridge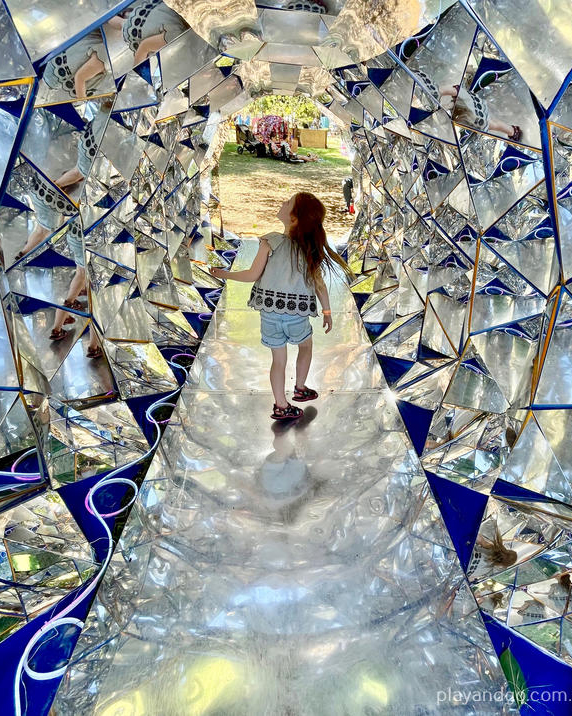 Photo: Play & Go
Spark Visited South Australian Classrooms
Our first Spark experience, Once Upon a Jar, premiered in SA schools this year. Stephen Sheehan performed his captivating storytelling experience in classrooms, from Aldinga to the Adelaide Hills.
In preparation for a 2023 launch, Spark: Light Painting was workshopped at Patch and Adelaide Festival Centre, and Spark: Bloom continued it's creative development at Patch.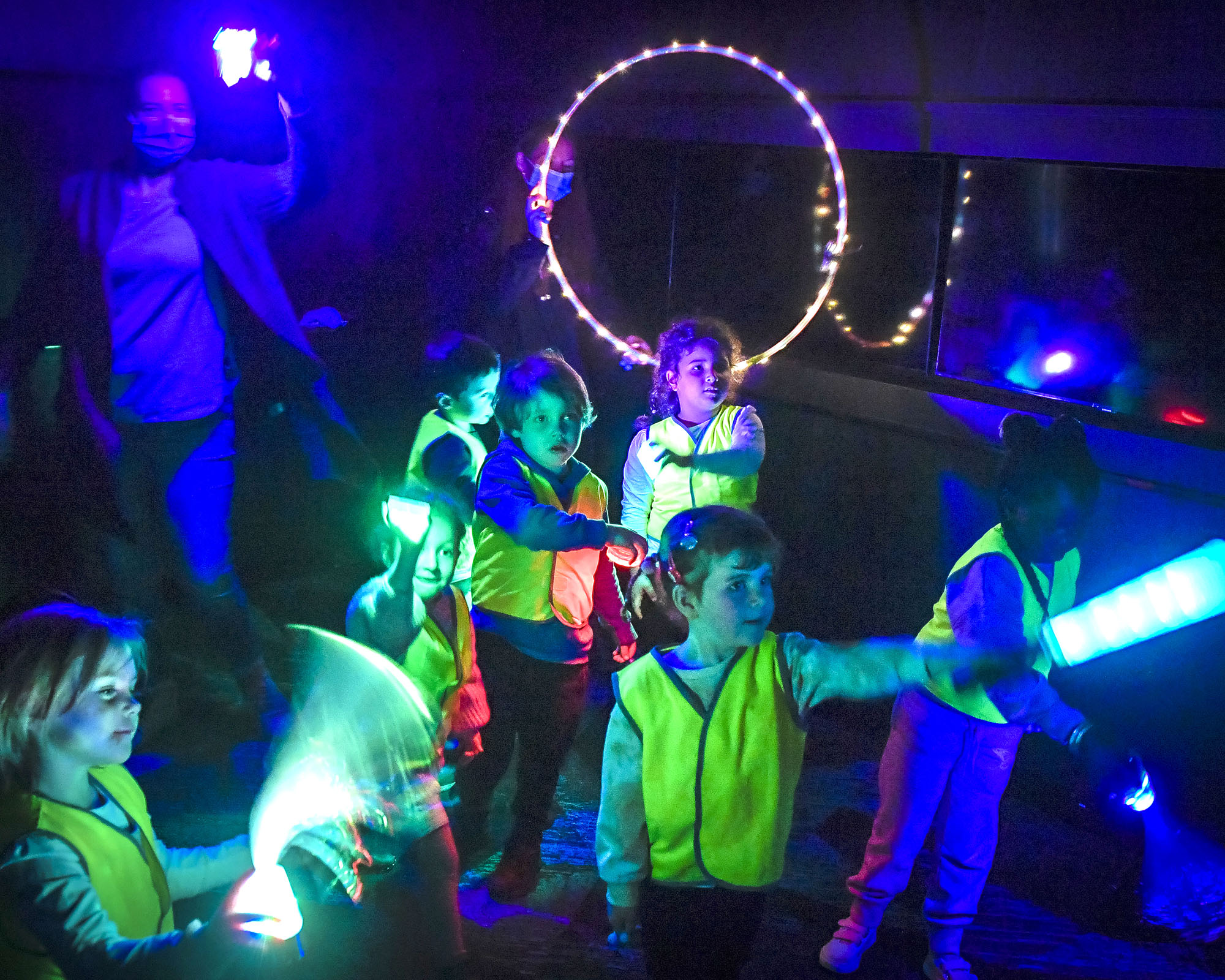 Spark: Light Painting trials, photo: Roy VanDerVegt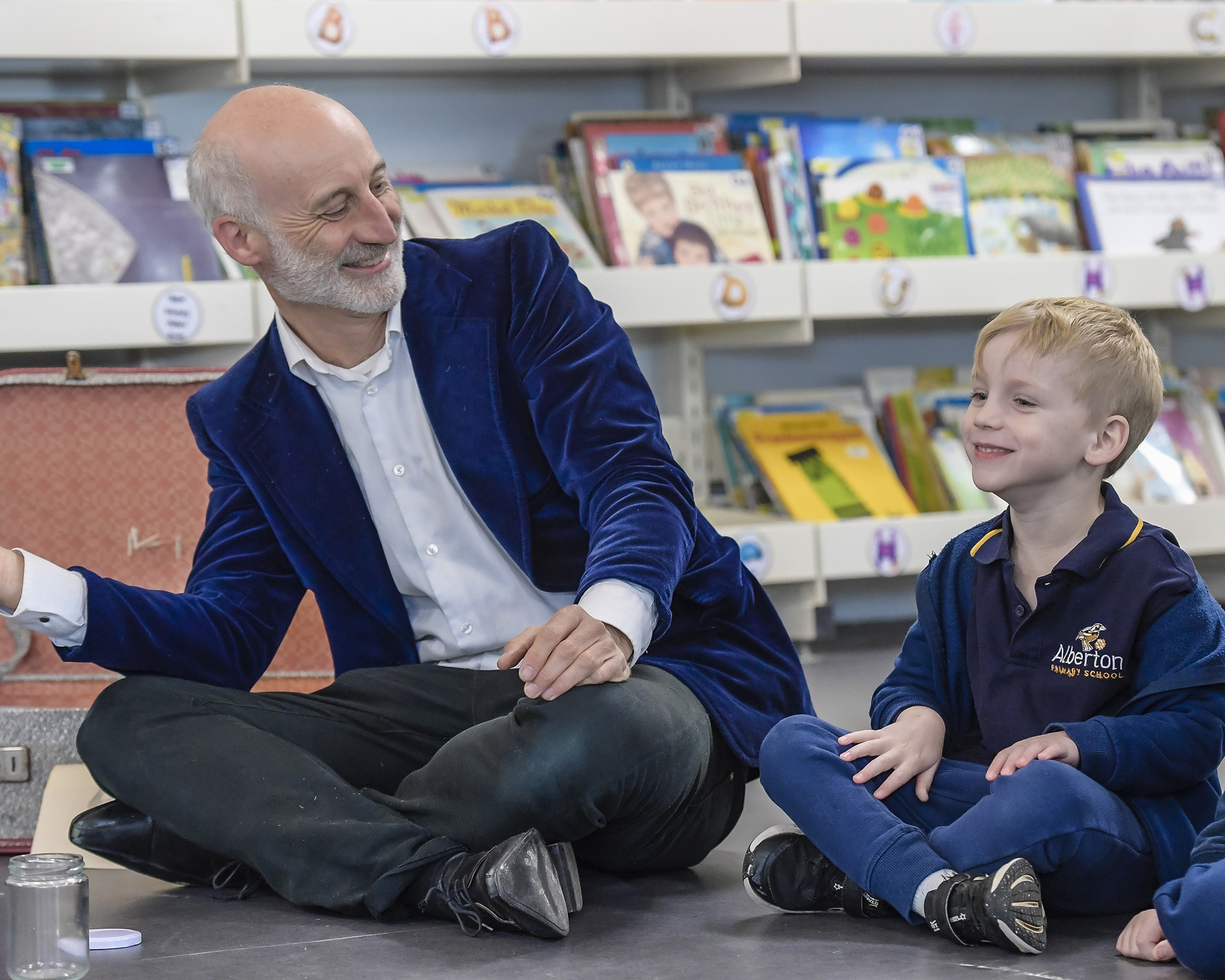 Spark: Once Upon a Jar at Alberton Primary School, photo: Roy VanDerVegt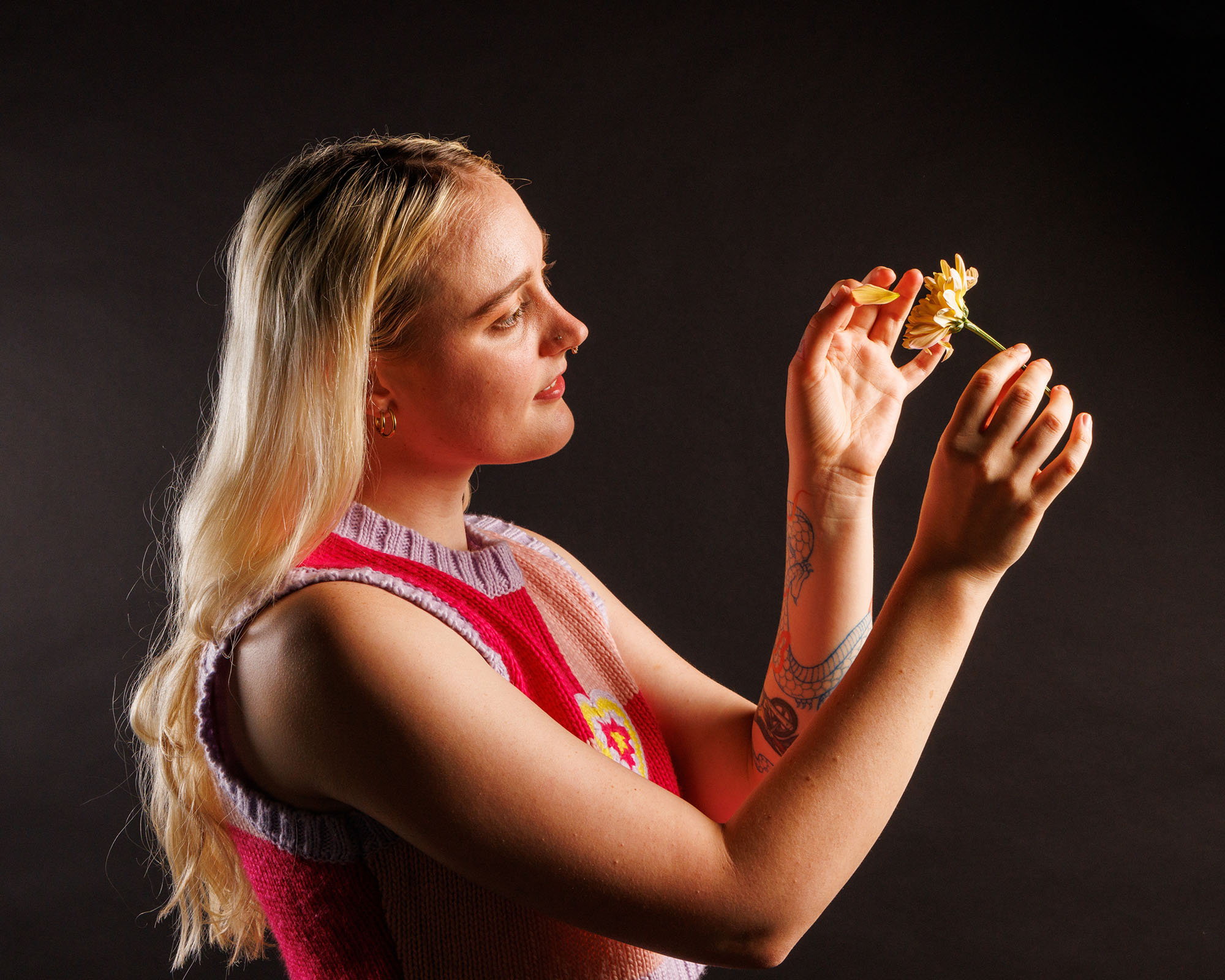 Spark: Bloom, photo: Tony Lewis